Making an IMPACT in Downtown Batesville
July 29, 2020 (Batesville, Ark.) — Downtown Batesville has come roaring back to life in recent years. New businesses, restored historic homes, beautification projects, and even a new city park have all led to a sense of pride and support in our downtown that has not been felt in decades. There have been many community leaders and private investors who played pivotal roles in the progress of revitalization, however, Citizens Bank has been a constant throughout this amazing process and continues to fuel the fire of redevelopment in Arkansas's oldest existing city.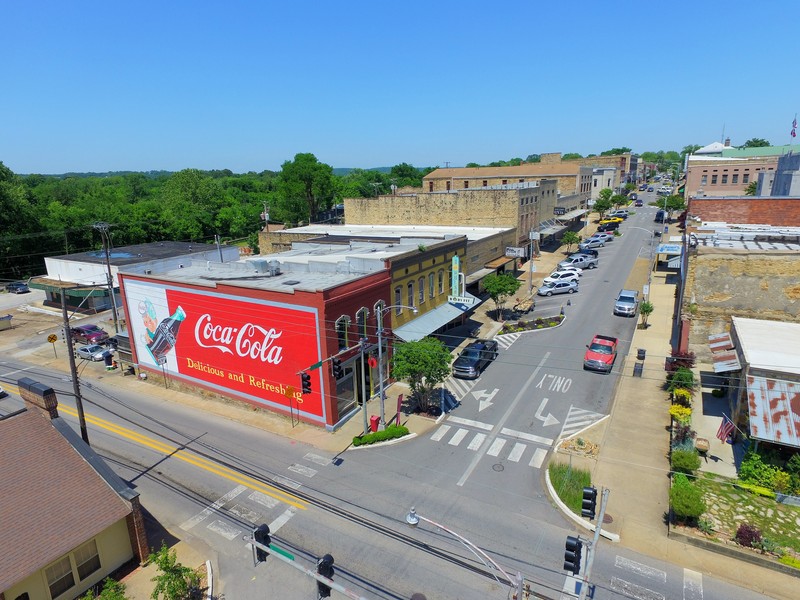 Founded in Batesville in 1953, Citizens Bank has been a pillar of support for the Batesville and Independence County area. In 2015, an ongoing movement was born out of the potential for greater satisfaction with the quality of life in Independence County. The Batesville Area Chamber of Commerce, Lyon College, and the University of Arkansas Community College at Batesville spent time building curiosity among residents with a kick-off for something called "IMPACT." Curiosity led 1,200 residents to complete a survey; survey completion led to 300 residents joining a committee of their choice; and joining a committee led to the sharing of ideas, experiences, and honest opinions.


At the center of this movement was Citizens Bank CEO Phil Baldwin. Through his vast experience of community development in communities across the country, he helped guide the process of IMPACT into a successful movement that today has changed the landscape of tourism, economic development, and education in the Independence County area.

Recognizing the demand and interest in a revitalized downtown district which held many vacant storefronts and homes in disrepair, Mr. Baldwin announced that the Citizens Bank Impact Loan & Grant Program would specifically support the Impact Independence Strategic Plan through:
• A $10 million low-interest rate loan fund to stimulate downtown economies and promote historic downtown redevelopment; and
• A $100,000 fund to provide cash grants to property owners, business owners and tenants with smaller business needs (painting, restoring exterior finishes and materials, signs, exterior lighting, awnings, sidewalk renovation, landscaping, etc).

Concluding his announcement, Mr. Baldwin said, "I am excited that Historic Downtown Batesville will now have the ability to combine the vibrancy of a college community and the ambiance of a small southern town. My hope is for Historic Downtown Batesville to come alive again and provide family-friendly entertainment with diverse and eclectic shopping, dining, arts, cinema, music and pubs; to become residential again, with loft apartments above and shops below; to be a place for all generations to gather, walk, bike or talk – a people-gathering place for all of Independence County."

Since it's introduction in 2016, Citizens Bank has awarded nearly $130,000.00 in grant funds and over $6.5 million in low-interest rate loans to small business and private property owners in the downtown district of Batesville.

Numerous businesses have been helped by the IMPACT grants for needs such as painting, restoring exterior finishes, exterior lighting, awnings, sidewalk renovation, and landscaping.

One of the most notable projects supported by Citizen's Bank innovative program was the restoration of the Melba Theater. With the help of the grant and low-interest rate loan program, the Melba Theater is now the anchor of a restored Main Street, regularly attracting hundreds of moviegoers to Main Street Batesville.


For more information about the grant and low-interest loan program, please contact Jerrod Sandefur at 870-698-6313 or
jerrods@thecitizensbank.net