Highland House
Highland House, located at 2300 Bearette Street, serves as a Guesthouse and Event Center for Lyon College, with 2 available rooms for overnights stays, as well as the main floor, grounds, and piano available for event space rentals, managed by the Lyon College Office of Advancement & Alumni Relations.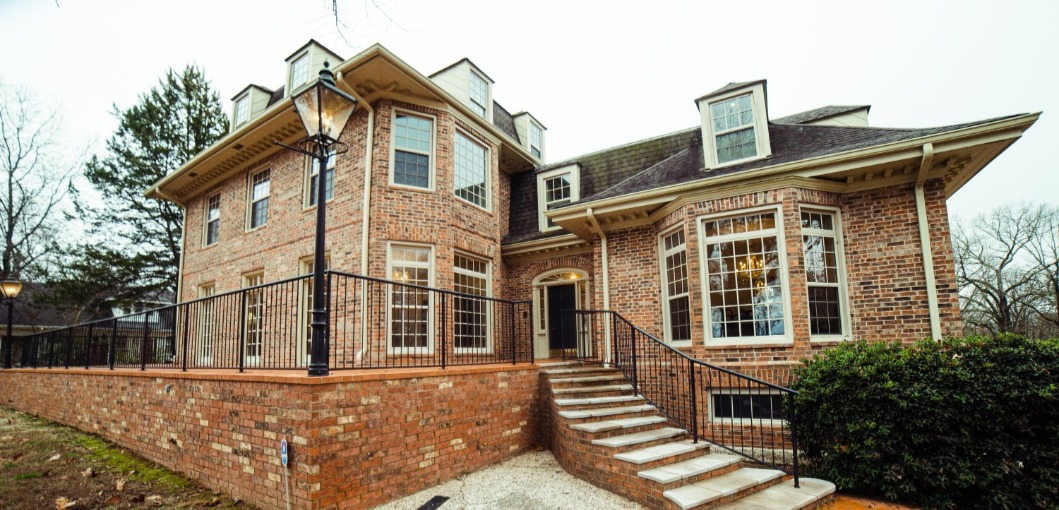 The Highland House is available to reserve for alumni and community events as well. Interior common areas are suitable for formal seated meals, buffets, receptions, meetings, seminars, retreats and other small gatherings.
The first floor consists of:

Salon - for receptions, parties, and meetings. Lecture setup for 50; seated meals for up to 38.
Library - opens into the Salon.
Kitchen
Keeping Room - opens from the kitchen, can accommodate 8-10 guests informally.
In addition to the inside spaces, a bluff-side terrace patio is available, as well as the one-acre grounds surrounding the house.

AMENITIES

WiFi

Refrigerator with icemaker

Coffee maker

Card tables and chairs

On-site parking

Laundry machines

Additional 60" round or bistro tables are available for $10 each

Additional chairs are available for $2 each
Accessibility
Entrances are located at the front of the house, on Bearette Street, and at the rear of the house. The driveway leads out to Gwyn Street.
Accessibility to the first floors is through entry on the east side ramp. The second floor is not accessible by elevator.
Food and Alcohol
Alcohol is limited to beer and wine and may only be served with approval from the Lyon College President. Alcohol may not be sold at any event.
Lyon College Creative Dining is available for catering needs and may be contacted at 870-307-7421.