Forward in Education
January 11, 2019 (Batesville, Ark.) — Independence County prioritizes children, families, and growth at all stages. Though relatively small, the Arkansan communities which collectively make up the county demonstrate a unique commitment to education with continuing initiatives to offer a wide array of learning opportunities for a diverse and growing populace.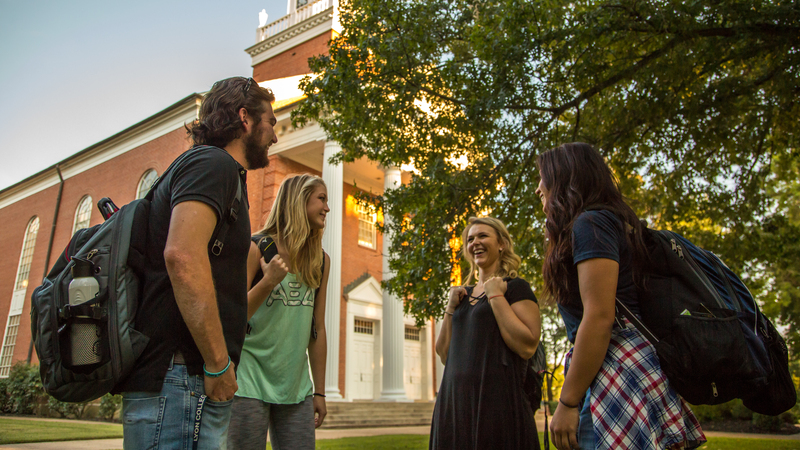 The past few years have brought extensive developments as schools and colleges combined efforts to better serve the area. Collaboration with ForwARd Arkansas delivered further insight for advancement. Targeted initiatives include a focus on early childhood services, technology, and after school programming as well as expanded offerings in secondary education, college partnerships, and courses in continued learning for adults. With two institutions of higher learning and four public school districts, this is no small achievement for Batesville and the surrounding region. Residents will experience the benefits of the unified work and strategic planning of area educators far into the future.

Educational Support Initiatives and Four School District Options in the County

External collaboration with ForwARd Arkansas made Independence one of five counties in Arkansas chosen for a visionary endeavor to transform public education across the state through targeted research and innovative practices. The public-private group, established in 2015 by the AR State Board of Education, the Walton Family Foundation, and the Winthrop Rockefeller Foundation, focuses on policies and practices which increase equity, student achievement, and economic prosperity for Arkansas long-term. Working with the Batesville Area Chamber of Commerce and its IMPACT Independence initiative, ForwARd gathered data from hundreds of experts and community members to help area schools form individual plans to expand upon current levels of achievement and eventually transport their successes to other districts in the state.
Each of the four school districts has taken distinct approaches to enhance community education as part of the ForwARd planning, in addition to the ongoing, quality classroom experiences provided by the schools. Midland implemented after-school programs in computer coding and programming to better equip students for the modern workforce. Similarly, Cedar Ridge outfitted its schools with high-tech iPads, Chromebooks, and resources to train students with essential technology skills. Southside greatly expanded its Pre-K enrollment to bolster literacy rates and school readiness and to help working families. Batesville's Career and Academic Planning program, with a focus on school-family partnerships and matching students to career goals, contributed to significant increases in graduation rates and students continuing in higher education and vocational training.
These initiatives are a sampling of the progress being made in the region's public schools, and many of the pinpointed efforts are shared by other schools in the area. Independence County schools proudly serve their communities with high-ranking campuses among all four districts, which include a number of charter and magnet schools. Along with academics, the public schools work to address community needs and close equity gaps for students and their families.
Colleges Cast Vision to Prosper the Community
Batesville has long housed two colleges—Lyon College, a Presbyterian-affiliated, four-year private liberal arts school, founded in 1872 and known for academic achievement, and the University of Arkansas Community College at Batesville, a two-year college, which has provided crucial support for North Central Arkansas with technical programs, associates degrees, transfer opportunities, and community access to a plethora of educational services for nearly 30 years. The schools, which have traditionally worked separately, held meetings for two years to pave the way for a joint effort in supporting local students on the path to graduation. In May 2018, UACCB chancellor, Deborah Frazier, and Lyon College president, Dr. W. Joseph King, came together to sign five Memorandums of Understanding, which ensure a smooth transition for students earning associates degrees in English, math, history, biology, and education to enter Lyon as juniors and work toward bachelor's degrees. The partnership hopes to see more local students advancing through higher education and carrying their strengths back into the community, with a particular aim to see greater numbers of highly-trained teachers investing back into the local K-12 systems.
Additionally, community members can enjoy plenty of benefits that come with living near the colleges, as both frequently host athletic, fine arts, and cultural events, often at low or no cost to visitors. Locals could attend a concert at Lyon with internationally-acclaimed musicians and a top-notch traveling theater production brought by the Arkansas Arts Center to UACCB last spring, for example. As for academic programs, UACCB offers a variety of trainings and classes to adults in the area and exceptional summer programs for children like engineering camps and Kids' College. Lyon offers prestigious academic contests and ACT camps, as well as APPLE Upward Bound, which works extensively with high school students.
Education in Independence County is of the utmost importance to its citizens and educators, who have shown through working together that they are willing to explore every avenue and embrace innovative practices to further the community. There is no better time to Experience Independence.