Award-Winning Healthcare
January 4, 2019 (Batesville, AR) — Accessible, first-rate medical care in Independence County has elevated the quality of life for residents. As both a vital part of Batesville's diverse economy and the foundation of its thriving medical community, White River Medical Center (WRMC) is the hub for healthcare in the area. The 224-bed regional referral center stands as the flagship facility of WRMC, a not-for-profit healthcare system serving North Central Arkansas. The Chartis Center for Rural Health named WRMC as one of the Top 100 Rural and Community Hospitals in the nation.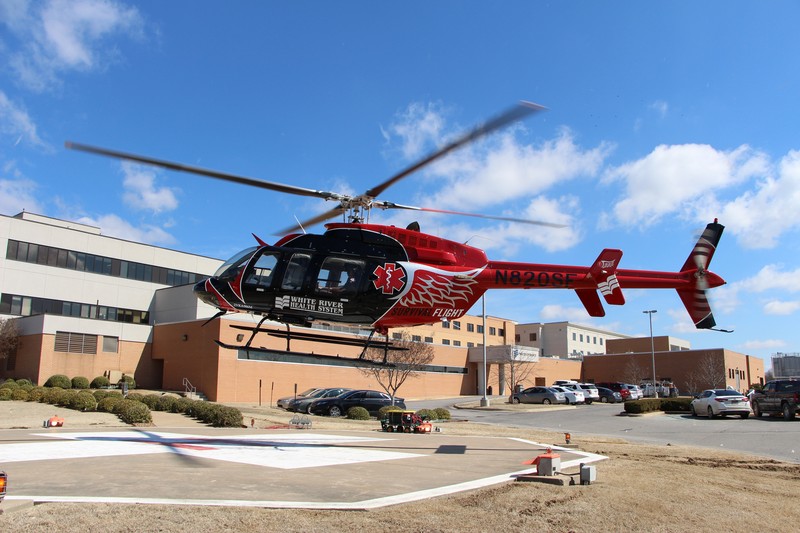 Award-Winning Healthcare
Hospital leaders, physicians, employees, and volunteers provide focused medical care that improves the health and lives of patients and the communities being served. WRMC's commitment to clinical quality, technology, and personal service creates the kind of environment where patients choose to receive care. The use of technology has transformed medicine. State of the art imaging (MRI, CT, Digital Mammography), robotic assisted surgery, and virtual visits using telemedicine technology ensure that patients will receive optimal care locally. Innovation is critical to offering the highest quality care, and the implementation of innovative practices among WRMC's many services reflects the medical center's dedication to provide the best.
With over 30,000 annual visits, the WRMC Emergency Department (ED) is the busiest and most efficient in the region. The physicians, clinical caregivers, and support staff take pride in treatment times well below the national and state averages and in high patient satisfaction. From minor sprains to major trauma, patients and their families can count on excellent emergency care. The ED is a level III trauma center and member of the AR Saves Stroke Care network. The American Heart Association recently recognized ED and Cardiac Catheterization staff for treatment of patients with serious heart attacks.
Innovative, Personal Treatment
WRMC aims to make patients feel welcome and cared for while receiving top clinical care. Understanding the needs of women and their newborns is the focus of the hospital's Women and Newborn Unit. The Josephine Raye Rogers Center for Women and Imaging includes 10 birthing suites carefully designed to provide a comfortable birthing environment with all the clinical function needed to care for mom and baby. Additionally, the orthopedic team at WRMC participates in the Perioperative Surgical Home (PSH), a pilot project introduced by the American Society of Anesthesiologists and Premier Alliance. The PSH improves care coordination, patient education, and hospital processes to promote better health of patients undergoing joint replacement surgery.
Cardiology services include the latest diagnostic techniques, interventional cardiology treatments, and cardiac rehabilitation to return patients to their best state of health. Cardiologists use minimally invasive techniques to treat all types of heart disease. Another of WRMC's highly qualified specialty services, Oncology, concentrates on a positive environment for patients during their treatment journey. An Oncology Nurse Navigator helps patients understand treatment options and manage their care from diagnosis through recovery.
A Collaborative Community
WRMC is one of Arkansas' teaching facilities with an Internal Medicine (IM) Residency program accredited by the Accreditation Council for Graduate Medical Education (ACGME). WRHS and University of Arkansas for Medical Sciences (UAMS) collaborate to provide the unique opportunity that combines the training at a community hospital combined with the benefits of training with a nationally recognized academic medical center. The ACGME recognized the program as a model for healthcare organizations implementing a Residency training program. WRMC's clinical affiliation with UAMS continues to develop with collaboration in clinical trials, research, and protocols for patient care and specialty referrals. Batesville and the medical community are looking forward to the beginning of the UAMS Family Medicine Residency in 2019.
WRMC is focused on an exceptional patient experience through quality medical care and improving the health of the local community.