A Lodging Experience Unlike Any Other
The Royal on Main, a luxury boutique hotel located on Main Street in Batesville, Arkansas, is the only lodging available in Historic Downtown Batesville.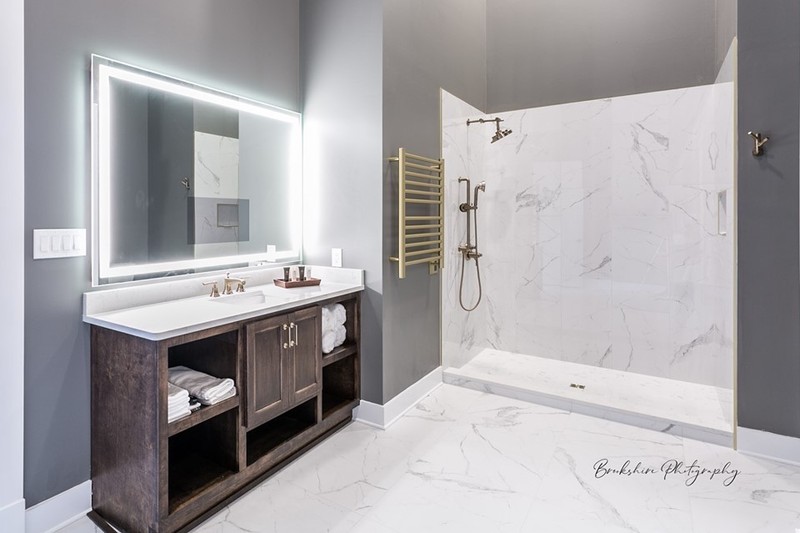 On August 23, 2019, a large crowd of community members gathered to celebrate the grand opening of the Royal on Main, a luxury boutique hotel located on Main Street in Batesville, Arkansas. Lodging had finally returned to Historic Downtown Batesville.


The story of the Royal on Main begins in 1897 when the building that contains this new lodging destination was first built. Over its 122-year history, the building has served as host to several different businesses and activities, including a mercantile store, and was even home to an Arkansas National Guard unit before World War I.

In January of 2018, inspired by the recent revitalization of Downtown Batesville, the Fretwell family purchased the then-vacant building with the dream of creating a lodging and retail space that would serve as an anchor for Main Street Batesville just as the building once did many years ago. In just under a year and a half, that dream became a reality.

The Royal on Main contains eight luxurious suites that will rival any hotel room you have ever stayed in, anywhere. Every detail has been carefully thought of to create a space you simply won't want to leave.

Each suite contains at least one king-size bed, two large flat-screen TVs, a see-through gas fireplace, heated bathroom floors and towel racks, heated toilet seats with a bidet, washer, dryer, and even a tv in the bathroom mirror.

The sixteen-foot ceilings, exposed brick, and hardwood floors combined with the modern amenities create an ambiance that can only be described as "swanky."
The location of the Royal on Main is also an added bonus. The hotel places you in the center of downtown Batesville, within walking distance to four high-quality restaurants, frozen yogurt, and several unique boutiques, including Main Attire & Salon, located on the bottom floor, as well as the historic Melba Theater. Just behind the hotel is Maxfield Park, a beautiful new city park carefully constructed out of repurposed stone that overlooks the Poke Bayou.
With prices comparable to other nearby chain hotels, the Royal of Main is just a hotel, it is a destination that must be experienced.