ScotsFest
ScotsFest is a captivating weekend-long celebration that honors Lyon College and its rich Scottish heritage, combining Lyon College's homecoming with the 43rd Arkansas Scottish Festival. This vibrant event is a delightful fusion of culture, featuring an array of exciting activities and performances that showcase the best of Scottish traditions.
Visitors to ScotsFest can immerse themselves in the enchanting sound of pipers, witness the awe-inspiring Heavy Highland Athletics, and connect with various Scottish clans, adding a touch of authenticity to the festivities. The Kilted Mile race adds a dash of competition and excitement, while sheep dog demos and highland dancing performances add an element of grace and skill to the event.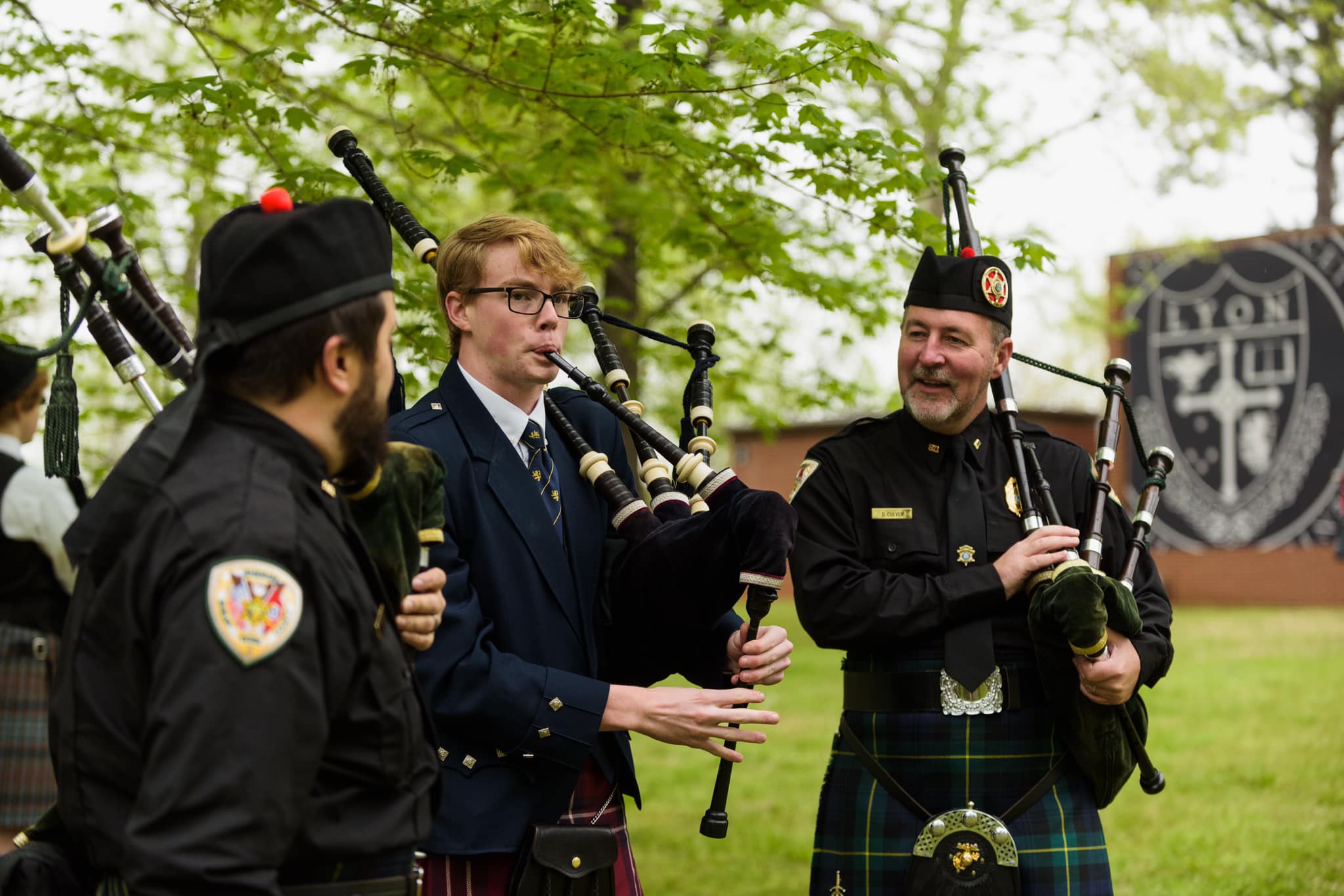 Beyond the traditional Scottish highlights, ScotsFest offers an array of engaging attractions, including a delightful dog show, historical reenactments that transport attendees to another time, and so much more.

As the proud host of the Arkansas Scottish Festival, Lyon College brings its Scottish heritage and Presbyterian connection to the forefront, making the festival a symbol of the college's identity and values. Over the years, this festival has evolved into one of the premier Scottish events in the United States, drawing participants and spectators from far and wide.
Whether you're a piping enthusiast, a fan of cultural performances, or simply looking to savor delicious Scottish fare and discover unique handmade crafts, ScotsFest promises a weekend of unforgettable experiences. Join us in celebrating Lyon College's legacy and the magic of Scottish traditions in this captivating and joyous event.