Ferris Wheel at White River Wonderland
Experience the view from the top of White River Wonderland via 70 ft. LED Ferris Wheel overlooking Riverside Park with over one million lights on display.
December 16 – 23

Sunday – Thursday: 5 – 10 p.m.
Friday – Saturday: 5 – 11 p.m.
$6 per person
Sponsored by:
Sweet Tooth Frozen Delights
Bad Boy Mowers
Walmart
ARcare
First Community Bank
LifePlus
Merchants & Planters Bank
Sherwood Urgent Care
M & A Jones Construction Co.
Entergy
Peco
The Home Depot
Intimidator Group
Ozark Mountain Poultry
Batesville Area Chamber of Commerce
Centennial Bank
FNBC Bank
Southern Bank
Summit Utilities
Bank of Cave City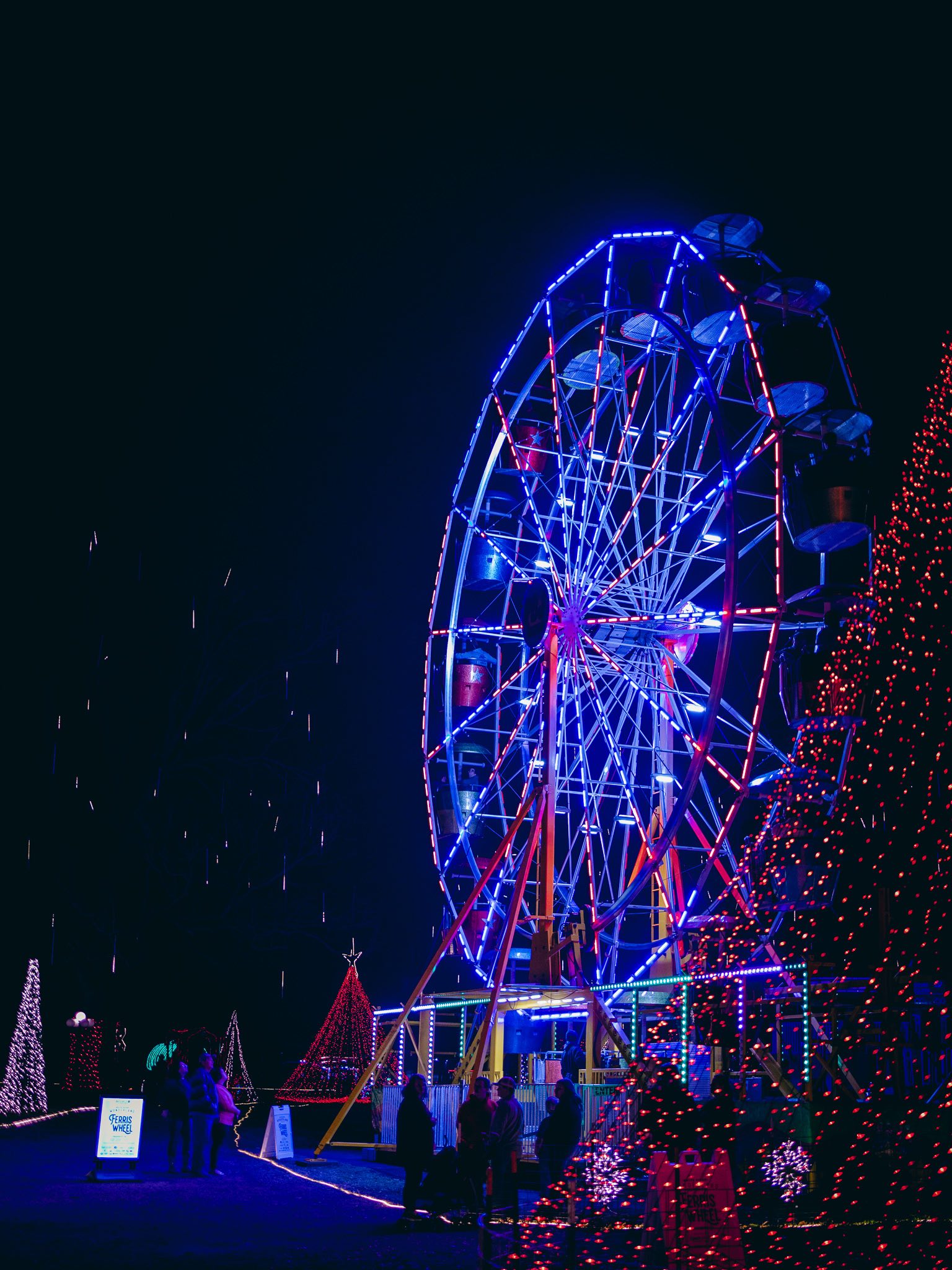 Ferris Wheel inclement weather policy: The White River Wonderland will operate continuously throughout the scheduled time. The Ferris Wheel will not run if winds are 67 mph or higher, the ground becomes too saturated, or lighting has struck within the last 30 minutes. If this happens during your scheduled time, please email projects@batesvillesareachamber.com, and we will reach back out to you to find a new time for your ride. We will not reschedule rides for those who are late or miss their scheduled rides for non-weather-related issues.