A Very Melba Christmas
There is no better way to get into the holiday spirit than watching your favorite Christmas movie. It has become a tradition for so many that major tv networks now gear their entire lineups toward holiday-inspired films. The Melba Theater located on Main Street Batesville has taken the magic of watching a Christmas movie in the days and weeks leading up to the nation's most celebrated holiday and made it an "Experience to Remember."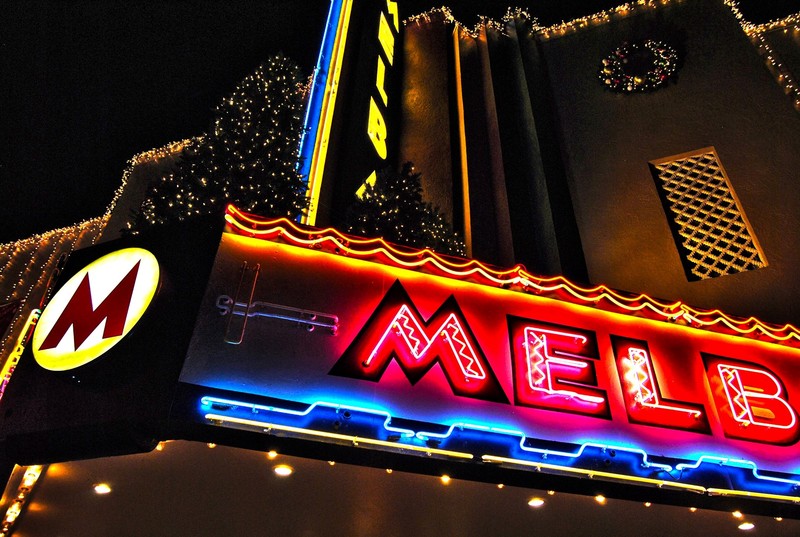 "A Very Melba Christmas" was launched by theater owners Adam & Mandi Curtwright and Joe & Janelle Shell in 2016. Since then, thousands of moviegoers have made it their own tradition to watch their favorite classic Christmas movies at the Melba Theater on the big screen.

If you're taking in the classic "Christmas Vacation," you can expect to see Cousin Eddie greeting guests in front of his infamous RV. Taking a ride on the "Polar Express," expect to hear little bells ringing at the movie's end. Viewing "Elf" for the first or fiftieth time, look in the concession stand for Buddy the Elf's four food groups: candy, candy canes, candy corns, and syrup. These personal touches, excellent customer service, historic atmosphere, and FREE admission have created a movie experience unlike any other. And yes, costumes are welcome.
Enjoy your favorite Christmas movies on

Thursday, December 15 at 6:30 p.m. - Christmas with the Kranks (PG)


Friday, December 16 at 7 p.m. - Elf (PG)

Saturday, December 17 at 3:30 p.m. - White Christmas (PG)

Saturday, December 17 at 7 p.m. - Elf (PG)

Sunday, December 18 at 2 p.m. - A Christmas Story (PG)

Tuesday, December 20 at 6:30 p.m. - A Christmas Story (PG)

Thursday, December 22 at 6:30 p.m. - White Christmas (PG)

Friday, December 23 at 7 p.m. - Nat'l Lampoon's Christmas Vacation (PG-13)