Jamestown Crag
Jamestown Crag is the only sport climbing crag in northeast Arkansas. Includes more than 80 bolted climbing routes that span nearly a 40-acre area of Atoka sandstone and limestone bluffs overlooking Grassy Creek.
The crag and valley is just a few minutes from Batesville. There is approx. 80+ routes blotted on fantastic Arkansas sandstone.
With plenty of space to hike, bike, camp, and climb, you'll fall in love with Independence County's great outdoors.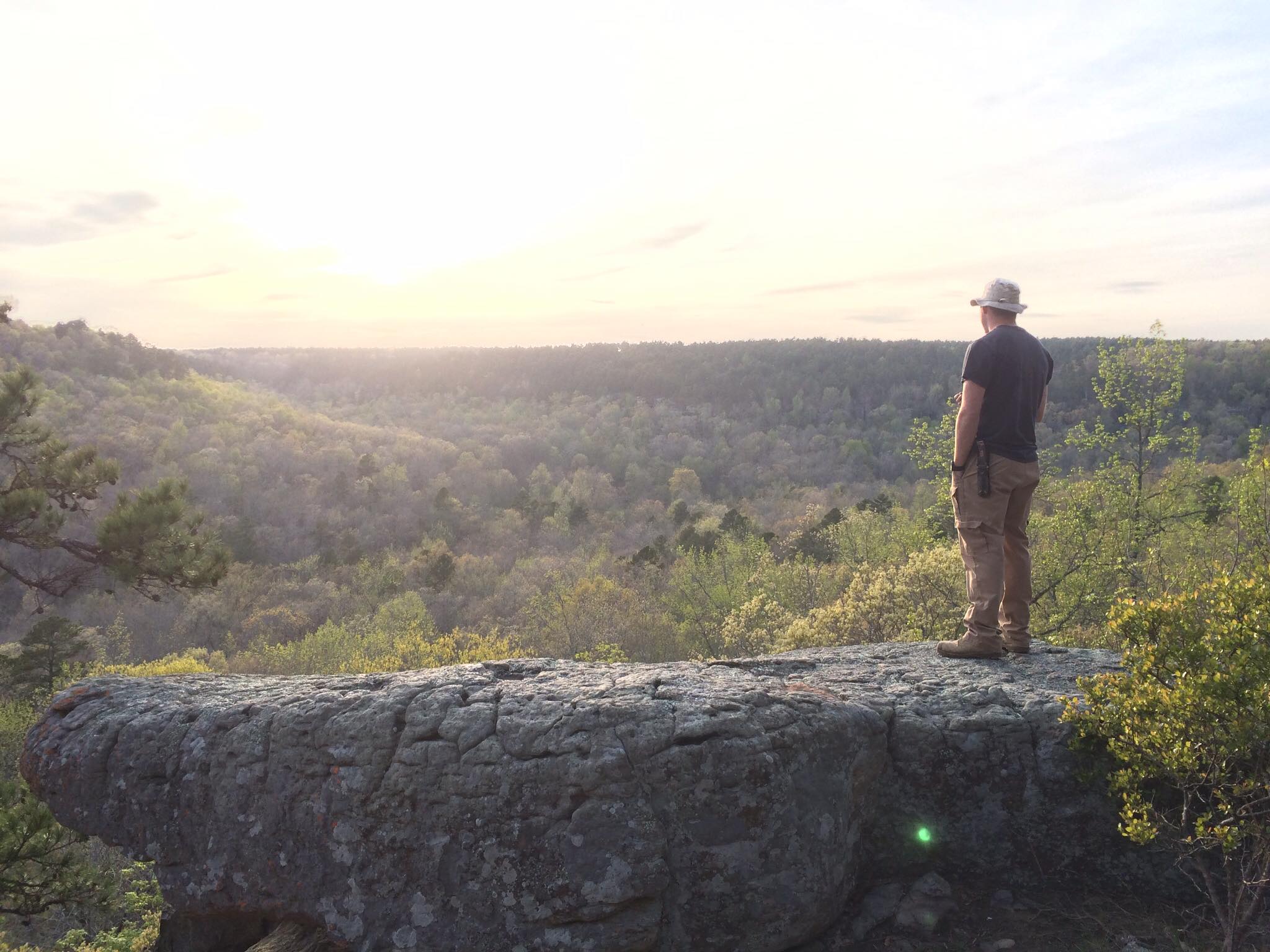 From Hwy 167 south of Batesville, take Hwy 230 (Camp Tahkoda Road) west for about 3-4 miles and turn right at the Little Red Store. Hwy 230 becomes Locust Grove Road at this point. Drive for 3-5 miles and turn left onto Jamestown Loop. From Jamestown Loop, the road will start uphill after a short distance. Once you reach the top of the hill, pass the radio tower on your right, then a water tower on your left. Continue on this road for about a quarter of a mile until you pass the Wildlife Management Sign on the right-handed side as the road starts to go downhill and turns to gravel.

At this point there is a gravel turnout on your right, turn in here and follow the trail on the right. The trail is about 2 miles long. The "road" is washed out and very rough. If it has rained recently, expect lots of mud. You will come upon an orange gate. If the gate is closed call Kyle at 870-613-4662 for access. If the gate is open continue in. There will be two logging roads leading to the right DON'T drive down those. The road will come to a Y shortly after, veer right and continue to the parking area. Your vehicle stays here.