Bad Boy to Create 300 New Jobs
Bad Boy Mowers announced that it will be expanding its campus in Batesville, creating 300 new jobs over the next five years.
"Bad Boy is committed to growing our Batesville roots deeper than ever, while furthering our reputation of quality, value and performance across the USA," said Peter Ballantyne, CEO of Bad Boy Mowers. "Through new jobs and state-of-the-art facilities, we are showing our industry – and the rest of the country – what Arkansas can do."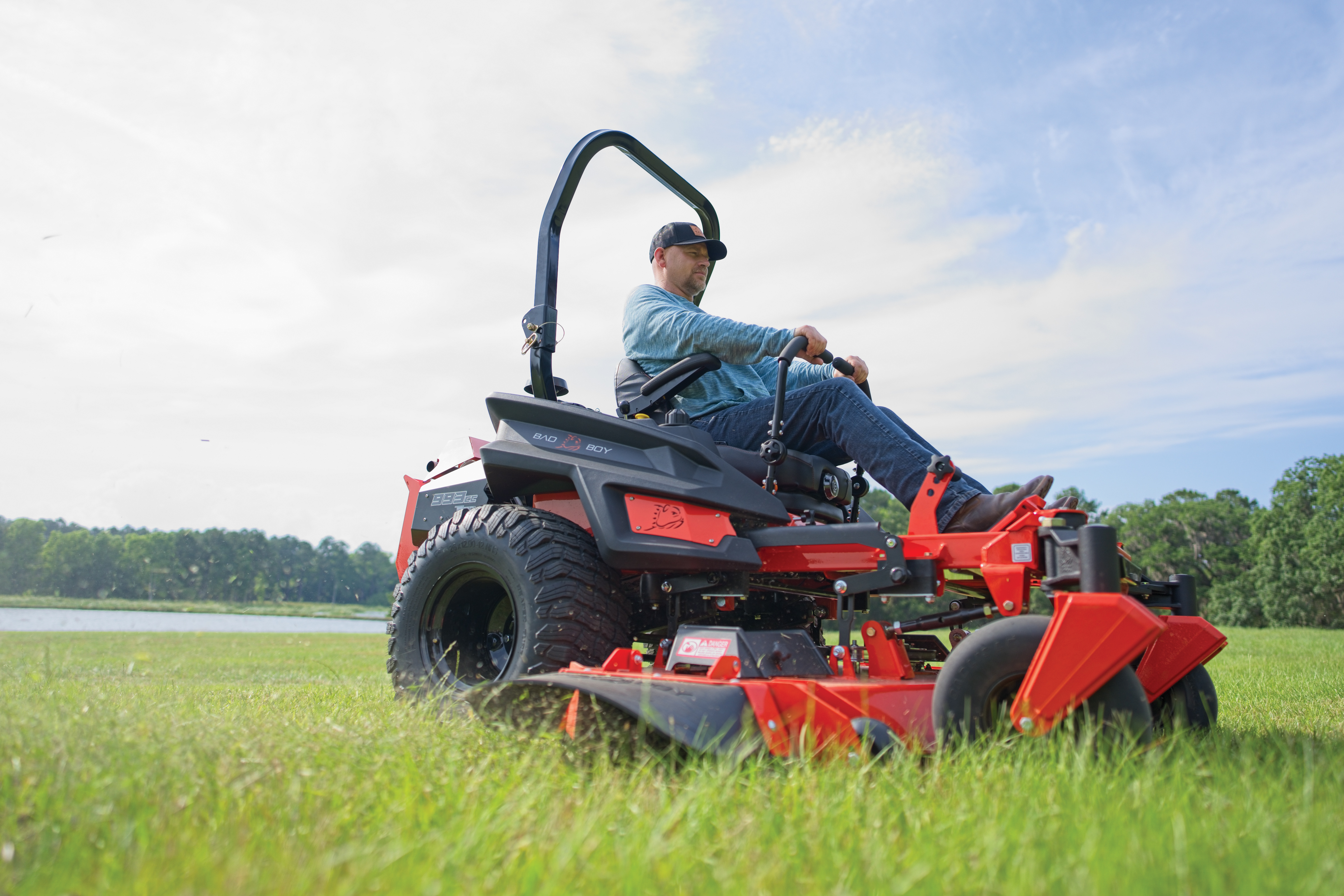 As part of the expansion, Bad Boy Mowers will be building a new paint facility and shipping center while continuing to add manufacturing equipment. The company will also move its corporate office and truck shop to existing facilities and continue to expand its transportation fleet.
"When Arkansans found great businesses, find success, and expand their companies, the entire state thrives. Bad Boy Mowers is an outstanding example of those compounding benefits, as shown by today's commitment to create 300 new jobs in Batesville. The Sanders Administration will keep cutting taxes, building up our schools, and investing in the workforce of tomorrow so more enterprising Arkansans can enjoy the success the team at Bad Boy Mowers has found," said Governor Sanders.
Founded in 2000, Bad Boy Mowers began production in 2002, manufacturing and selling zero-turn mowers, sub-compact tractors, outdoor landscaping tools, parts and accessories. The company sells its products to various retailers and to more than 1,100 independent dealers nationwide.
"Bad Boy Mowers is a true Arkansas entrepreneurial success story. Founded in Batesville, the company has grown into a leading U.S. lawn mower manufacturer," said Clint O'Neal, executive director of the Arkansas Economic Development Commission. "In Arkansas, entrepreneurs can dream up a business and know they have the opportunity to run a successful company. Bad Boy Mowers has created a thriving business that has created hundreds of jobs for Arkansans as well as top-of-the-line lawn equipment for Americans."
Bad Boy Mowers has expanded multiple times since its beginning. The company announced an expansion in 2015 to accommodate an increase in demand for its zero-turn mower and rotary cutter product lines and its accessory division. Bad Boy Mowers also expanded in 2012 and 2014.
"The expansion of Bad Boy Mowers' paint line reflects our community's dedication to growth, cooperation, and enduring prosperity," said Batesville Mayor Rick Elumbaugh. "It not only brings employment opportunities but also underscores our unwavering drive for advancement in Batesville."
"We are excited to share in the celebration with Bad Boy on their announcement of yet another major expansion in Batesville," said Crystal Johnson, president and CEO of the Batesville Area Chamber of Commerce. "This investment reaffirms their dedication and commitment to continued growth in Independence County and the State of Arkansas."