UACCB Opens Expanded Adult Education Center
September 23, 2022 (Batesville, AR) — The Batesville Area Chamber of Commerce hosted a ribbon-cutting ceremony to celebrate the recent relocation of the Adult Education program at the University of Arkansas Community College at Batesville (UACCB) on Thursday.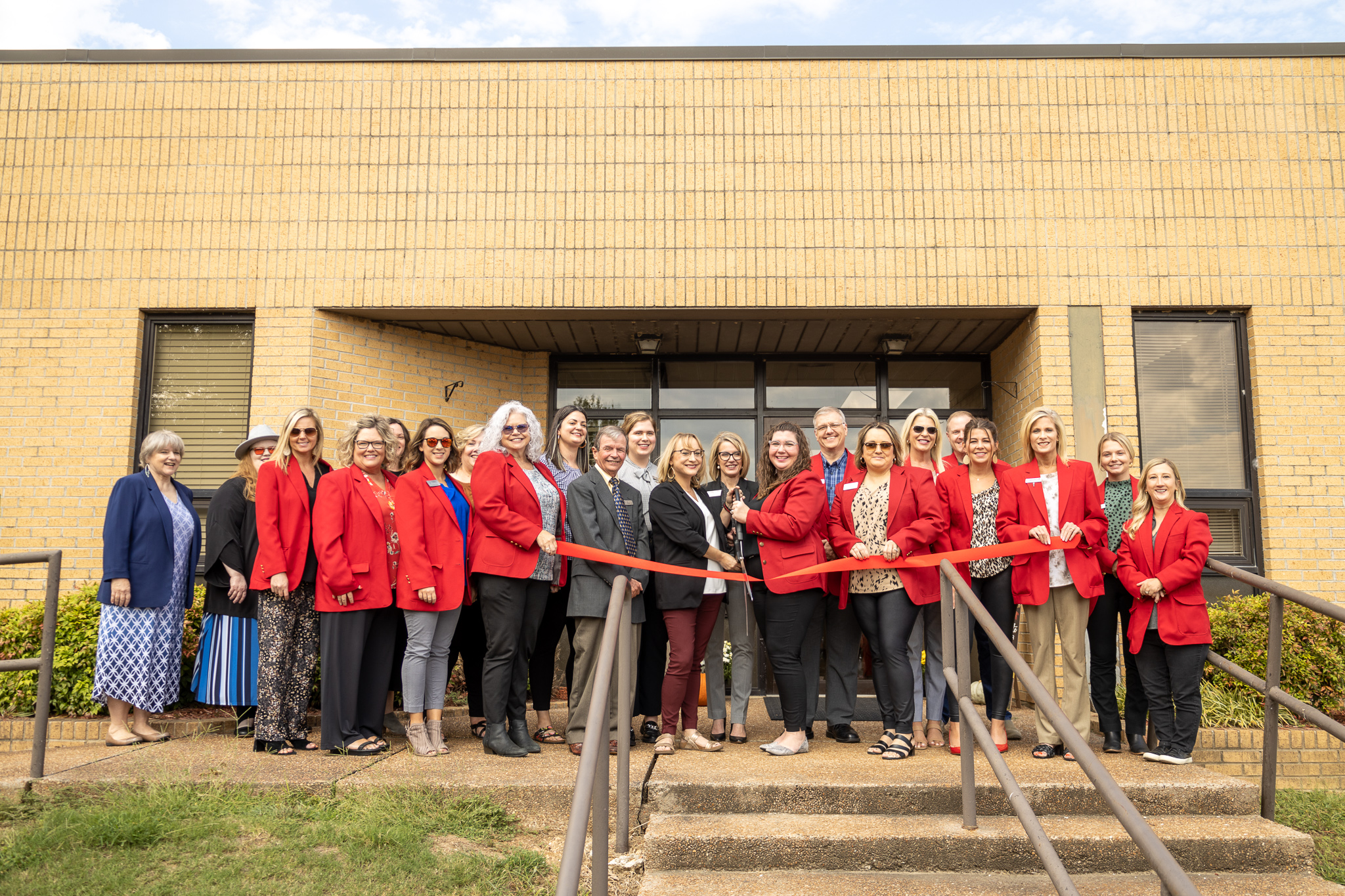 UACCB is a comprehensive two-year, accredited Arkansas community college with on-campus and online classes offering a variety of degrees and technical certificates. The Adult Education program provides a wide variety of courses, including GED classes and testing, ESL classes, and introductory courses for those who already have their high school diploma.
The event, which was held with the statewide Adult Education Open House, welcomed the community into the significantly expanded and newly renovated space.
"The Adult Education program, which saw a 40% increase in participation last year, continues to grow," said UACCB Dean of Health Professions and former Adult Education Director Becky Warren. "We needed some additional classrooms and space for testing and faculty offices. In this newly renovated larger space, students can access all the services required in one area."
Ambassadors in attendance included: Amanda Bledsoe (Network of Community Options), Jesse Cargill (UAMS North Central), Ashley Engles (Citizens Bank), Tammy Foster (First Community Bank), Brittney Harris (Independence County Off Road), Eva Henriken (Merchants & Planters Bank), Lindy Hopper (First Community Bank), Dana Millikin (White River Now), Courteney Muse (Southern Bank), Sara Perkins (Weichert, Realtors - The Property Shoppe), Carmen Waugh (Centennial Bank), Becky Warren (University of Arkansas Community College at Batesville), and Chad Whiteaker (White River Now).