Tranquility celebrates Ribbon Cutting
The Batesville Area Chamber of Commerce held a ribbon-cutting ceremony for Tranquility.
Tranquility is a new tanning salon and relaxation destination in Batesville. As a full tanning salon, Tranquility has nine tanning beds (levels 1-4), a red light bed, and a stand-up bed for all your tanning needs. Tranquility also offers personal sauna rooms, ice baths, botox services, and more.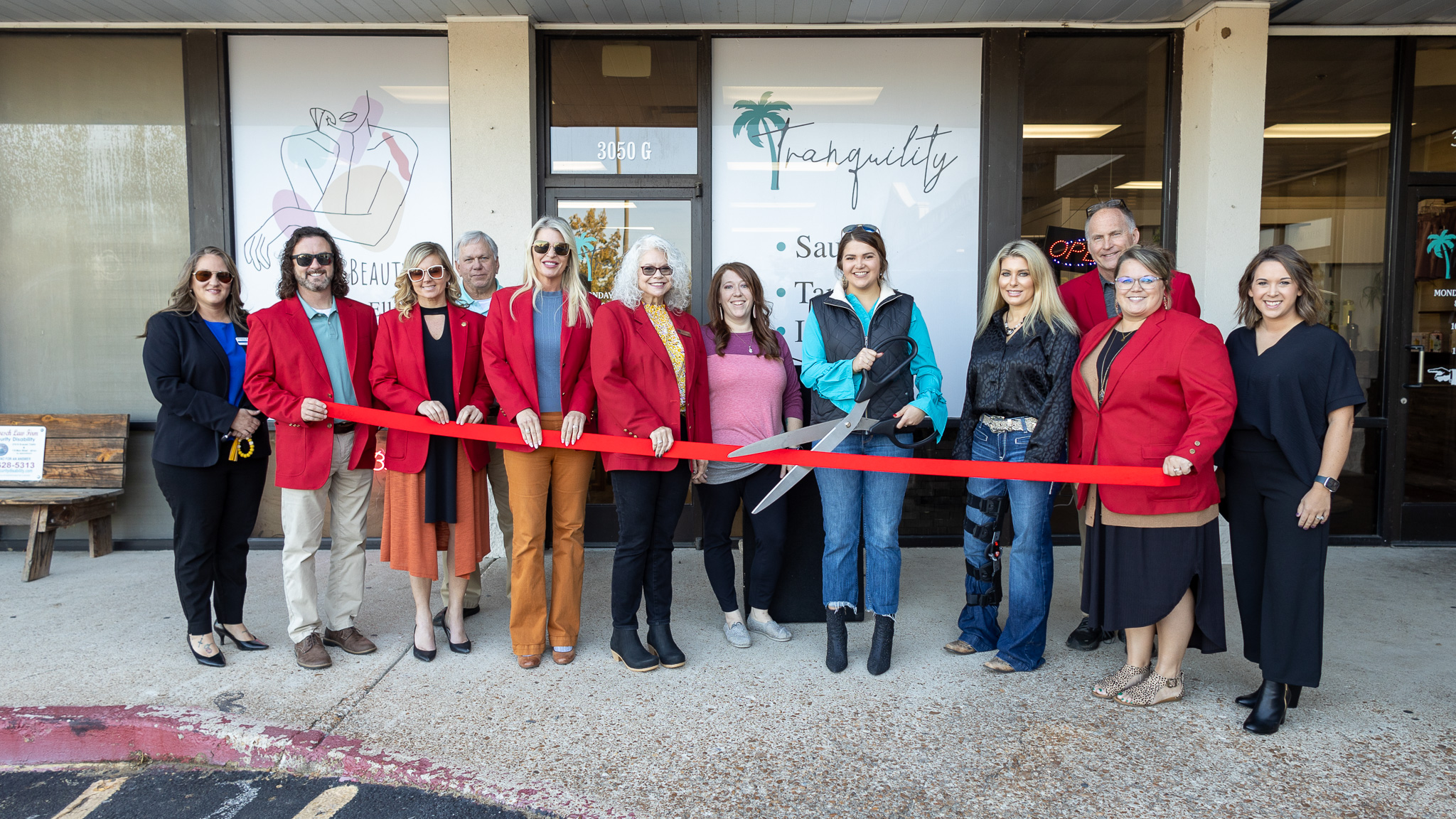 Owner Gracie Pate received the keys to the space only 26 days before the ribbon-cutting and worked tirelessly to get Tranquility open and ready to serve customers.
"Gracie has a strong entrepreneurial spirit, and she really won't be stopped," said Chamber Director of Membership and Programs Courteney Muse. "When she has a dream, she immediately steps into action and sees it through to completion."
Pate offered more details about some of Tranquility's services for those who might not be familiar with them: "The ice baths can be really good for health, and the sauna rooms very good for weight loss and skin," she explained. "If you're afraid to try new things, try the ice bath one time and see if it makes a difference," she encouraged.
"I hope everybody has time to come try it out in the next couple of weeks as we'll be offering a lot of discounts and new things," concluded Pate.
Ambassadors in attendance included Mary Duvall (Bad Boy, Inc), Tammy Foster (First Community Bank), Eva Henriksen (Merchants & Planters Bank), Ashley Engles (Citizens Bank), Michael Kelley (Peco Foods), and Aaron Herndon (Citizens Bank).