The Massage Oasis celebrates Ribbon Cutting
The Batesville Area Chamber of Commerce held a ribbon-cutting ceremony for The Massage Oasis.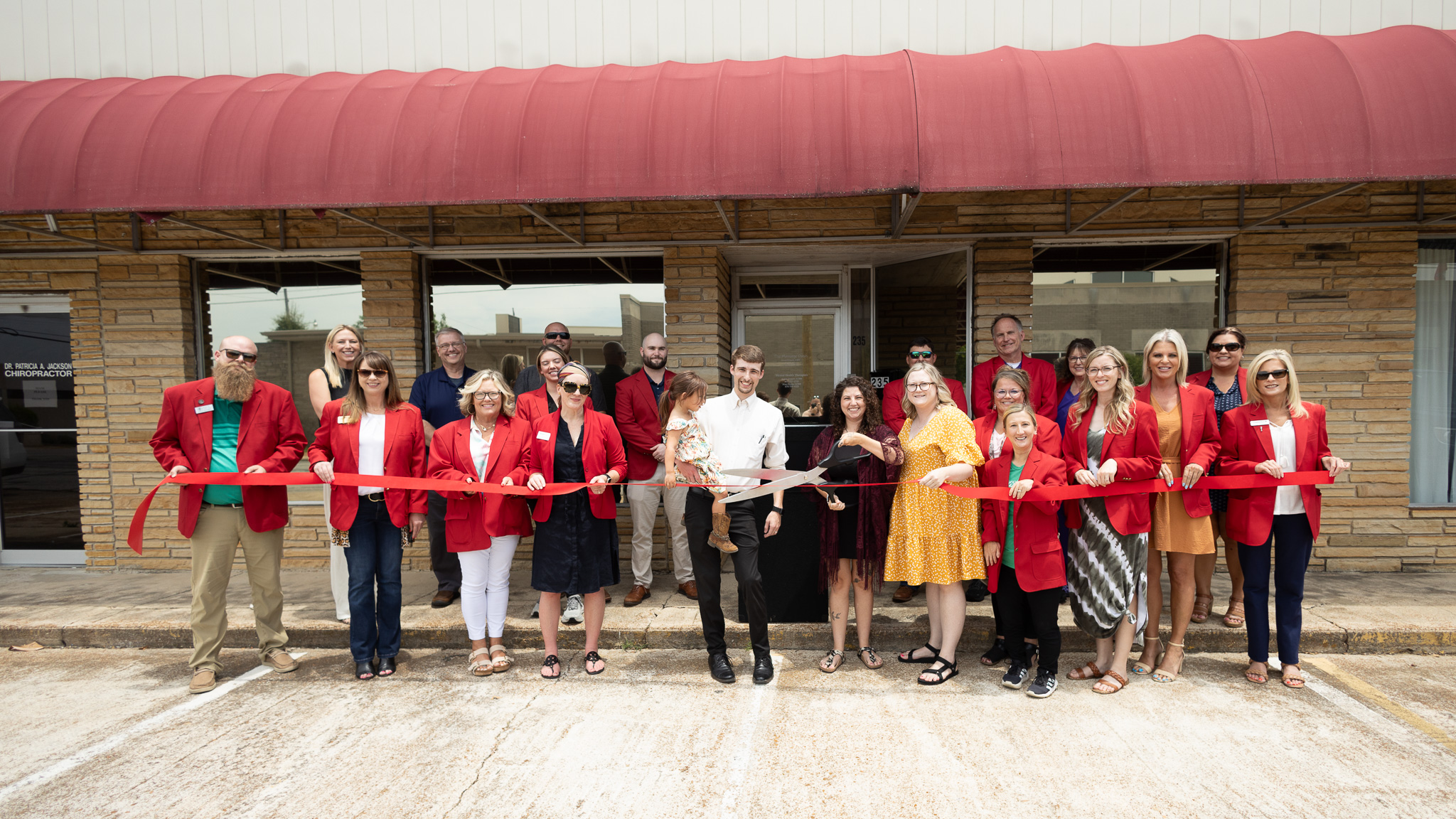 The Massage Oasis is a massage therapy practice focusing on relaxation and mental health. They offer various services, from Swedish, prenatal, and deep tissue massages to cupping and lymphatic drainage. The Massage Oasis has two mental health therapists on staff and is passionate about mental health and the power of massage to promote emotional and psychological health and healing through the release of stress and energy rebalancing.
Owner Dawn Ermert dreamed of becoming a massage therapist. "About two years ago, we reached a point in our lives where a change needed to happen, and Dawn said, 'I really want to go to massage therapy school,'" explained Dawn's husband, Aaron Ermert, LCSW. "We looked at it, and it just wasn't possible. Gas was four dollars back then. I looked at her and told her she 'just wasn't hungry enough for this.' And that lit a fire under her. The next thing I know, she called me and said, 'I've enrolled'."
"All our friends and family were able to help us come up with a place to start and have supported us the whole time," said Ermert. "A year later, we're here in Batesville. We now have a great building with a great partner."
"Dawn has a very special way of massaging," Ermert continued. "She specializes in relaxation and is passionate about what she does."
Ermert explained how Dawn had a dream to focus on the mental health benefits of massage and how to use massage to help people physically and mentally. "We're constantly learning how to bring those two aspects together," Ermert concluded.
Ambassadors in attendance included: Brittney Harris (Independence Off Road), Lori Tacker (Batesville Eye Care Center), Justin Russell (Bank of Cave City), Dana Millikin (White River Now), Jennifer Drummond (ProLand Title), Micah Moody (White River Health), Aaron Moody (Independence County Sheriff's Department), Peter Rouiler (First Community Bank), Chad Whiteaker (White River Now), Lindy Hopper (First Community Bank), Justin Keister (Syngery, HR LLC), Mary Duvall (Bad Boy, Inc), Michael Kelley (Peco Foods), Megan Renihan (Batesville School District), Amanda Dickey (Block Insurance), Tammy Foster (First Community Bank), and Amy Crouch-Howard (Weichert, Realtors - The Property Shoppe).