That's A Wrap Celebrates Ribbon-Cutting
The Batesville Area Chamber of Commerce held a ribbon-cutting ceremony for That's A Wrap.
That's a Wrap is a new party and celebration store for all your event attendance and planning needs. They offer high-end party supplies and decorations, a helium balloon bar, Party Pics photo booth rental, and gift options with free gift wrapping.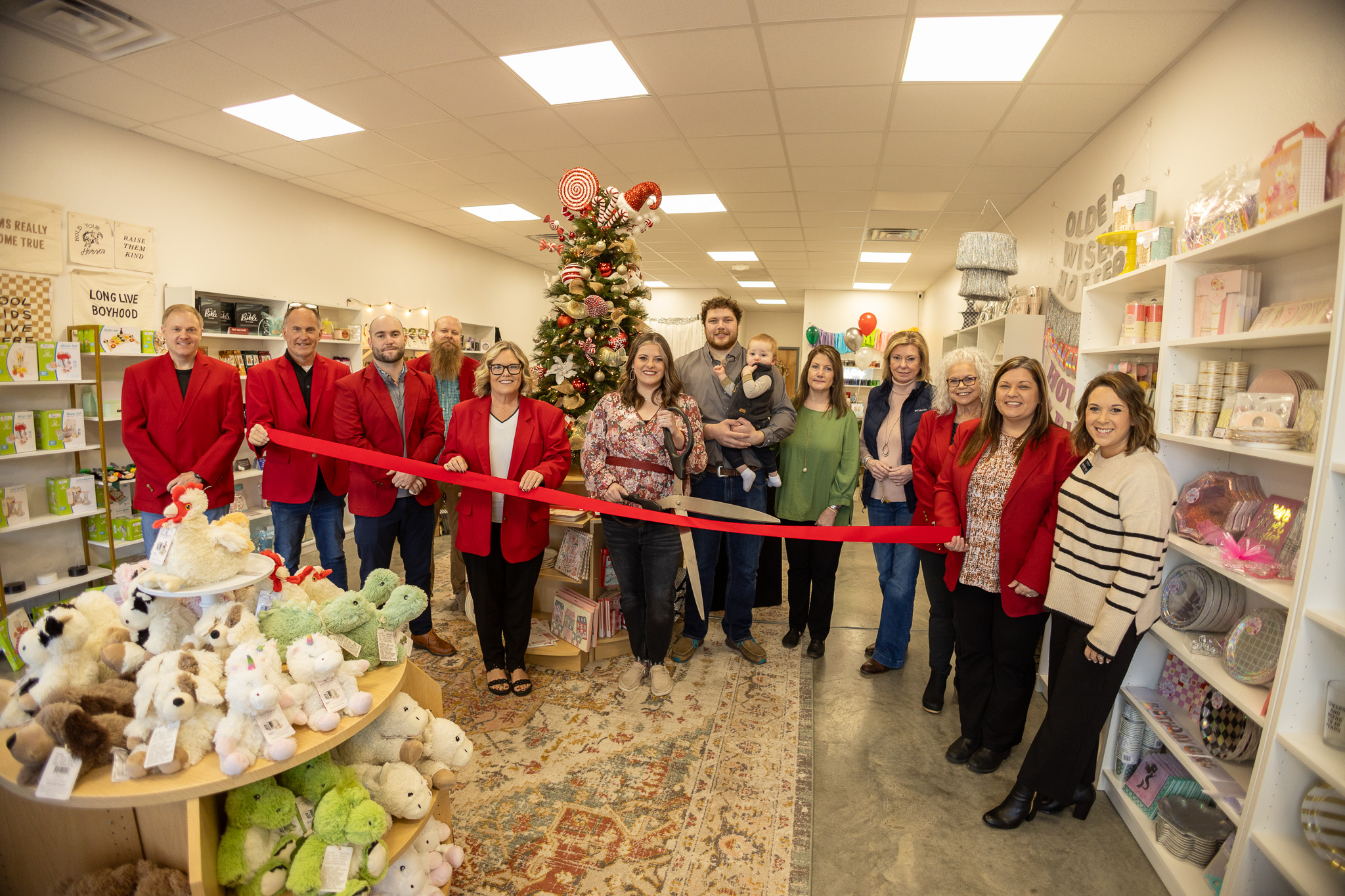 "I'm very excited to be here in Batesville," said owner Maddie Cruthis. "We have a lot of things going on here at That's a Wrap. I'm excited and just truly blessed. This has been a dream, and now it's a reality after just two months."

Cruthis thanked all those who supported her in opening this business including her husband and grandmother. "Thank you everybody. I'm very, very appreciative," she concluded.
That's a Wrap is open Monday through Friday, 10 am to 5 pm, and Saturday, 9 am to 4 pm.
Ambassadors in attendance included: Eva Henriksen (Merchants & Planters Bank), Michael Kelley (Peco Foods), Amanda Dickey (Block Insurance), Jesse Cargill (UAMS), Peter Rouiler (First Community Bank), Justin Russell (Bank of Cave City), and Lindy Hopper (First Community Bank).