Sweet Tooth Frozen Delights celebrates Ribbon Cutting.
The Batesville Area Chamber of Commerce held a ribbon-cutting ceremony for Sweet Tooth Frozen Delights.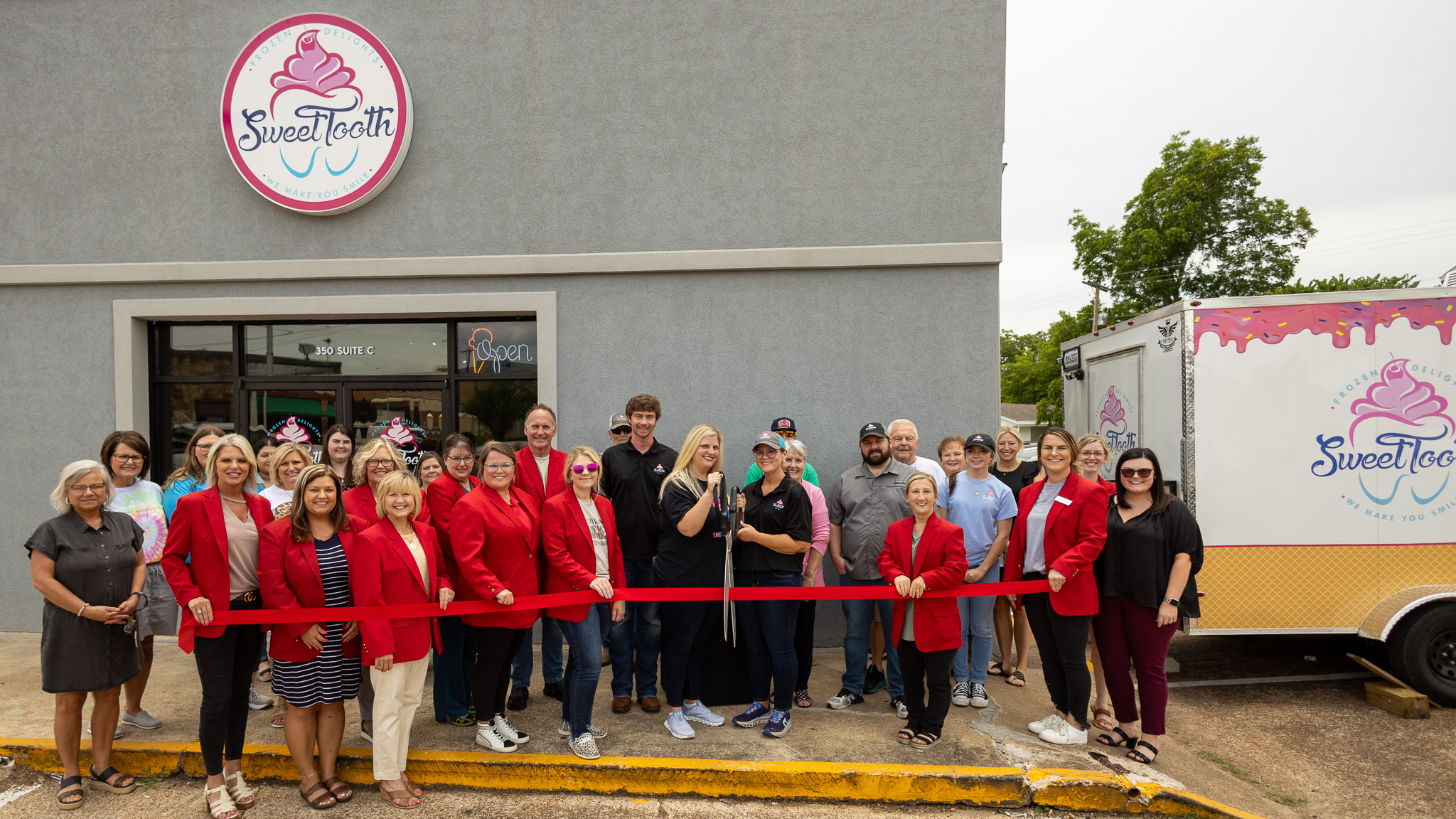 Celebrating their one year anniversary in business as well as their acquisition of a new food trailer, Sweet Tooth Frozen Delights offers a variety of self-serve frozen yogurt options, ice cream, milkshakes, and more.

"I'm here to give you the scoop," said owner Leslie Milton. "One year ago, Ashley and I started this journey. It's been really, really fun, and we just wanted to thank our friends, family, and everybody that's supported us along the way and helped us bring this to Batesville. We've recently acquired this food trailer, and we're hoping to be able to bring it to the community for birthday parties and other events."
Echoing Milton, co-owner Ashley Andrews also expressed her gratitude and appreciation, "We're so excited to celebrate a year," she said. The business wouldn't be possible without the support of their families, and Andrews gives particular credit to Milton's family for Sweet Tooth's ice cream. Sweet Tooth is the only location in Arkansas to carry their particular brand of ice cream, and Milton's family "goes and picks our ice cream up all the way from St. Louis, Missouri."
"We are open Monday through Saturday 12 p.m. to 9 p.m., and we'd love for you to come try us out!" concluded Andrews.
Ambassadors in attendance included: Tammy Foster (First Community Bank), Amanda Dickey (Block Insurance), Mary Duvall (Bad Boy, Inc), Lori Campbell (Batesville School District), Lori Tacker (Batesville Eye Care Center), Megan Renihan (Batesville School District), Michael Kelley (Peco Foods), Kirsten Harvey (Arkansas Sherriff's Youth Ranch), Christina Watts (LaCroix Precision Optics), Lindy Hopper (First Community Bank), and Brittney Harris (Independence Off Road).