Sulphur Rock Elementary opens new Playground
The Batesville Area Chamber of Commerce held a Ribbon-Cutting ceremony for Sulphur Rock Elementary's new playground.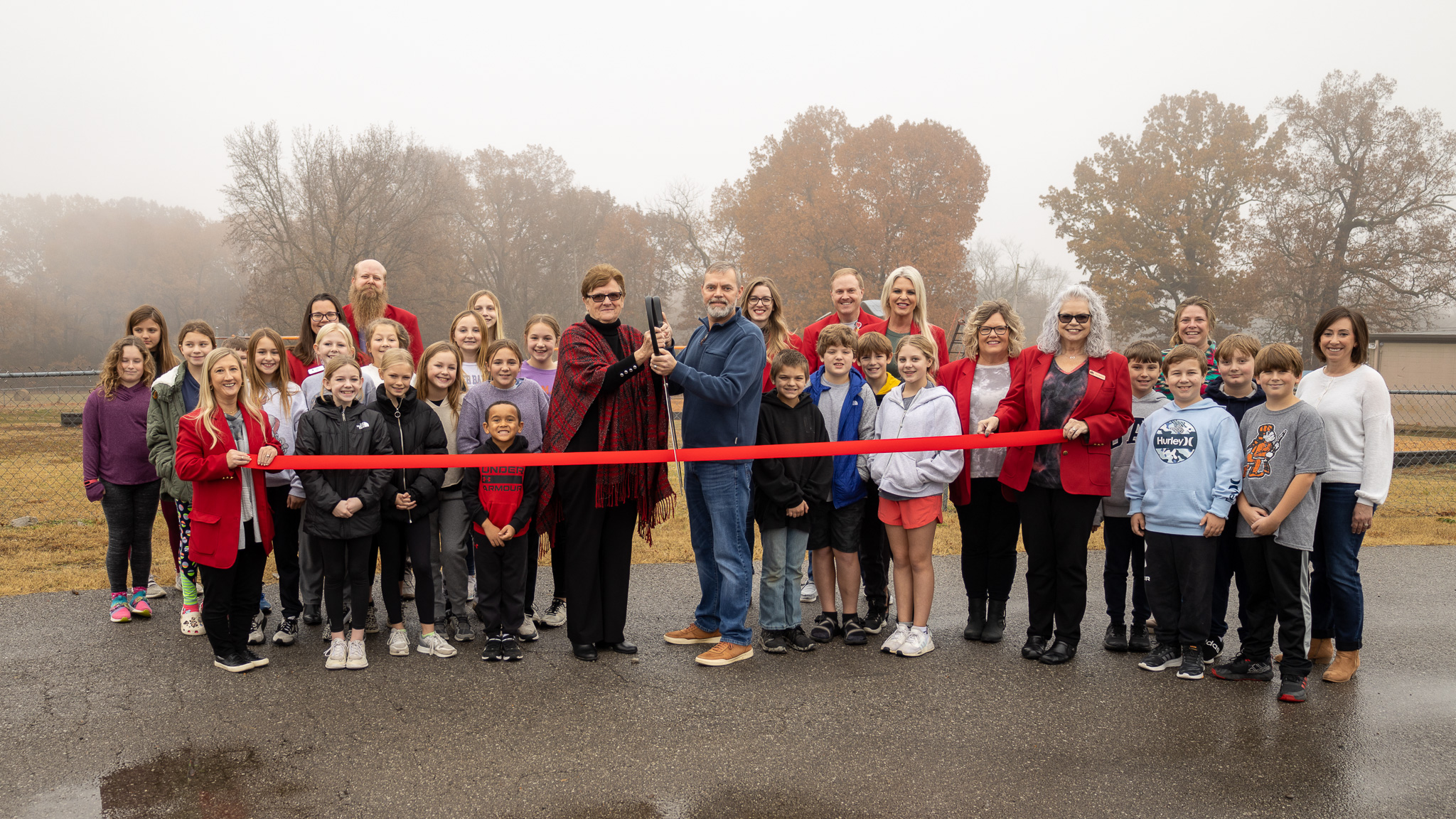 Following the retirement of long-time employee, Mrs. Johnnie Moore, a group of Sulphur Rock parents come forward with an idea to build a new playground for the students. The project, spearheaded by parents, has been dedicated in honor of Mrs. Johnnie Moore.
"Mrs. Johnnie has impacted so many people during her career at Sulphur Rock," said Dustin Rose, Sulphur Rock Elementary Principal. "She truly knows what it means for a school to be part of a community."
The school's parental involvement group, Sulphur Rock FANS, led the effort and began raising funds for our playground. "FANS did a great job involving the students and staff. They found out what the students wanted and needed—they even let the kids pick out the colors," continued Rose.
"FANS worked hard to raise significant funds for the new playground, raising over sixty-seven thousand dollars," continued Rose. "We are here today because of the generous donations from For the Kids of Arkansas, Walmart, Outlaw Snax, First Community Bank, Centennial Bank, UAMS, Bad Boy Mowers, McLaughlin Dermatology, and so many more!"
"The kids absolutely love it," concluded Rose.
Ambassadors in attendance included: Jesse Cargill (UAMS North Central), Genafer Foree (University of Arkansas Community College at Batesville), Tammy Foster (First Community Bank), Brittney Harris (Independence County Off Road), Eva Henriken (Merchants & Planters Bank), Lindy Hopper (First Community Bank), Megan Renihan (Batesville School District), and Justin Russell (Bank of Cave City).