Southside School District Celebrates Opening of Southside Financial Education Center
The Batesville Area Chamber of Commerce held a ribbon-cutting ceremony for the new Southside Financial Education Center.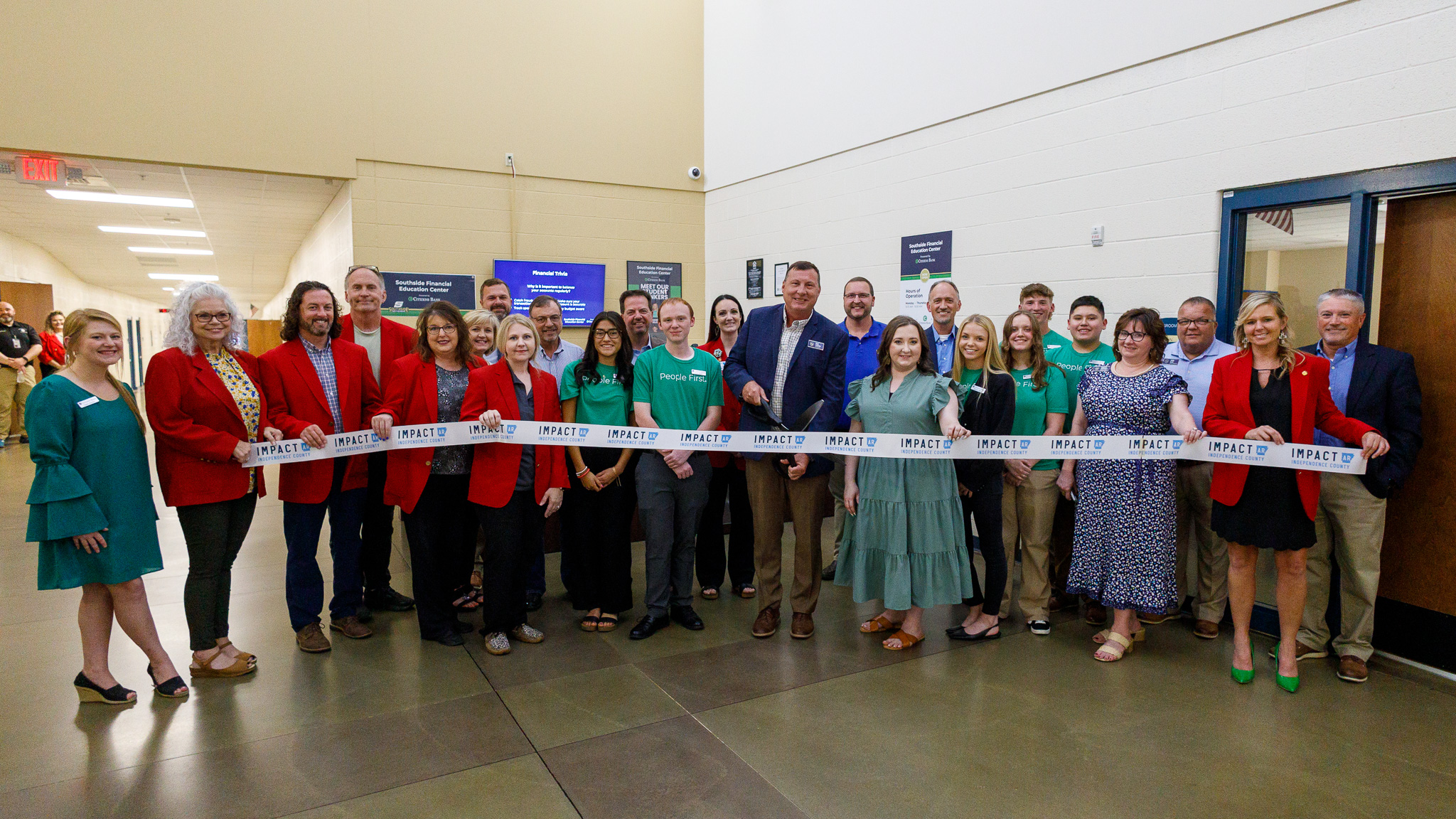 The result of a partnership between Southside School District and Citizens Bank, the new Financial Education Center is a student-operated bank inside Southside High School that brings students real-world financial education and practical experience‒the first of its kind in Arkansas.
The program will equip young individuals with essential financial literacy skills, enhance their customer service abilities, and foster leadership qualities among students. "The program will offer checking accounts, savings accounts, credit score education, budgeting education, personal financial management training, and bank operations training. Student bankers will have the hands-on opportunity to learn how a bank works and serve as financial educators to their peers," explained Citizens Bank Regional President Micah Beard.
This partnership marks the beginning of a comprehensive 3-year banking pathway at SCHS. During the capstone year, eligible candidates will be carefully selected and undergo specialized training to serve as student bankers. Six students are currently serving as student bankers at Southside, each of whom had to apply and interview for the position.
"We know that our faculty and staff, parents and patrons will be excited knowing that this opportunity will enrich the learning of both the student bankers and the student customers," said Southside School District Superintendent Dion Stevens. "We hope this hands-on approach can spark several future stories and provide knowledge and skills for future employers in our community,"
Ambassadors in attendance included Lori Campbell (Batesville School District), Ashley Engles (Citizens Bank), Amy Finster (White River Health), Eva Henriksen (Merchants & Planters Bank), Aaron Herndon (Citizens Bank), Michael Kelley (Peco Foods), Lori Tacker (Batesville Eye Care Center), and Christina Watts (LaCroix Precision Optics).