Southside Family Chiropractic celebrates Ribbon Cutting
The Batesville Area Chamber of Commerce held a ribbon-cutting ceremony for Southside Family Chiropractic.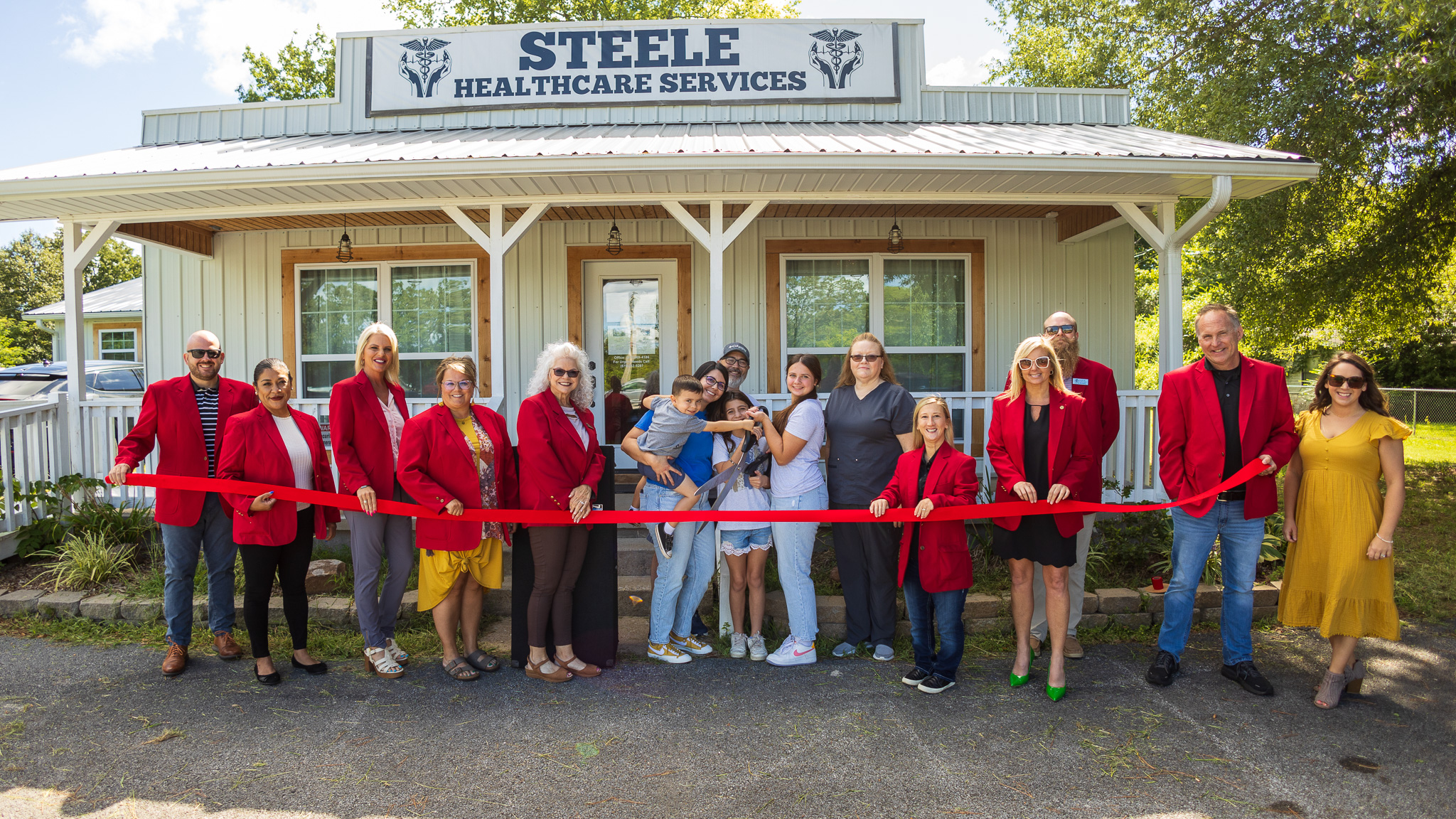 Southside Family Chiropractic offers both family and animal chiropractic adjustment. Owner Dr. Blake Taylor is board certified and committed to providing quality treatment to help patients, both human and animal, heal and improve their quality of life.

"This is our second year now in business, and we are so excited that we've been able to move and expand," said Dr. Taylor's wife, Lauren, as they stood in front of their new location at 2319 Batesville Blvd. "We now are able to have a massage therapist with us since we have more space," Lauren said as she introduced their new licensed massage therapist, Sherri Smith.
Lauren assured everyone that even though they've moved and expanded, they will continue to offer animal chiropractic services. "I know that's what sets us apart from the rest of the [chiropractic] community," she stated.
"We're so excited that we're still able to be here and do this with you guys, so thank you," Lauren concluded.
Southside Family Chiropractic is open Monday, Wednesday, and Friday 9 a.m. to 6 p.m. and Tuesdays by appointment for animal patients.
Ambassadors in attendance included: Tammy Foster (First Community Bank), Brittney Harris (Independence Off Road), Adam Curtwright (Centennial Bank), Justin Russell (Bank of Cave City), Mary Duvall (Bad Boy, Inc), Ashley Engles (Citizens Bank), Eva Henriksen (Merchants & Planters Bank), Michael Kelley (Peco Foods), ad Lucy Rodriguez (George's Inc).