Sarah•Dipity celebrates Ribbon Cutting
The Batesville Area Chamber of Commerce held a ribbon-cutting ceremony for Sarah•Dipity.
Sarah•Dipity is a local event planner providing catering, charcuterie boards, and quality balloon arches. While continuing those services, Sarah•Dipity has expanded and opened a storefront where customers can come in and buy grab-and-go foods, including mason jar salads, chicken salad, overnight oats, and more.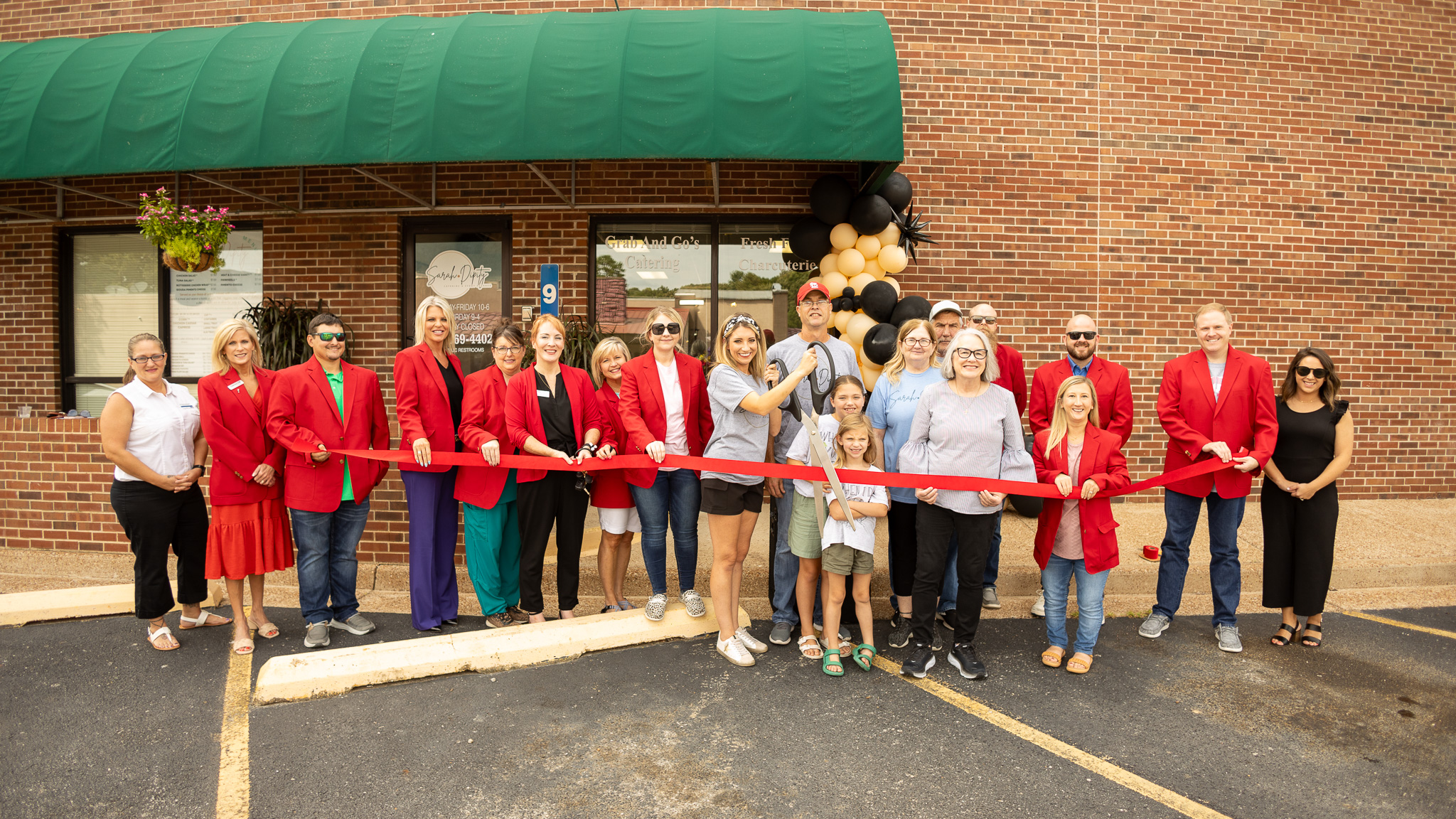 "I want to be a spot for our community where you feel like you can rest and be welcome, where you can land when you need a place or a hug," said owner Sarah Castleberry. "I'm going to have Wi-fi, bistro tables—I'm going to be that spot where you just wanna take a break.
With complimentary coffee and two large coolers full of prepared meals and snacks, Castleberry feels her Eagle Mountain Shopping Center location is perfect for busy parents. "I'm close to the schools and gymnastics places, and I'm going to be able to serve those busy moms and dads who don't have time to go into town on their way to gymnastics or elsewhere," she said.
"I have put my heart and soul into this store. Thank you to all who believed in me and knew I could do this. I had a vision, and without all these key people, this vision wouldn't have come to life," Castleberry concluded.
Sarah•Dipity is located at 9 Eagle Mountain Blvd in Batesville and is open Monday through Friday, 10 a.m. to 6 p.m. and Saturday, 9 a.m. to 4 p.m.
Ambassadors in attendance included: Lori Campbell (Batesville School District), Tammy Foster (First Community Bank), Lori Tacker (Batesville Eye Care Center), Christina Watts (LaCroix Precision Optics), Jesse Cargill (UAMS), Brittney Harris (Independence Off Road), Amy Crouch-Howard (Weichert, Realtors - The Property Shoppe), Adam Curtwright (Centennial Bank), Justin Keister (Syngery, HR LLC), Dana Millikin (White River Now), and Justin Russell (Bank of Cave City).