Ribbon Cutting Held for Nova Joe's
Nov. 9, 2022 (Batesville, AR) — On Friday, the Batesville Area Chamber of Commerce held a ribbon-cutting ceremony for Nova Joe's. Nova Joe's celebrated its first anniversary at their new Batesville location and proudly serves coffee, chicken, and shakes for breakfast, lunch, and dinner.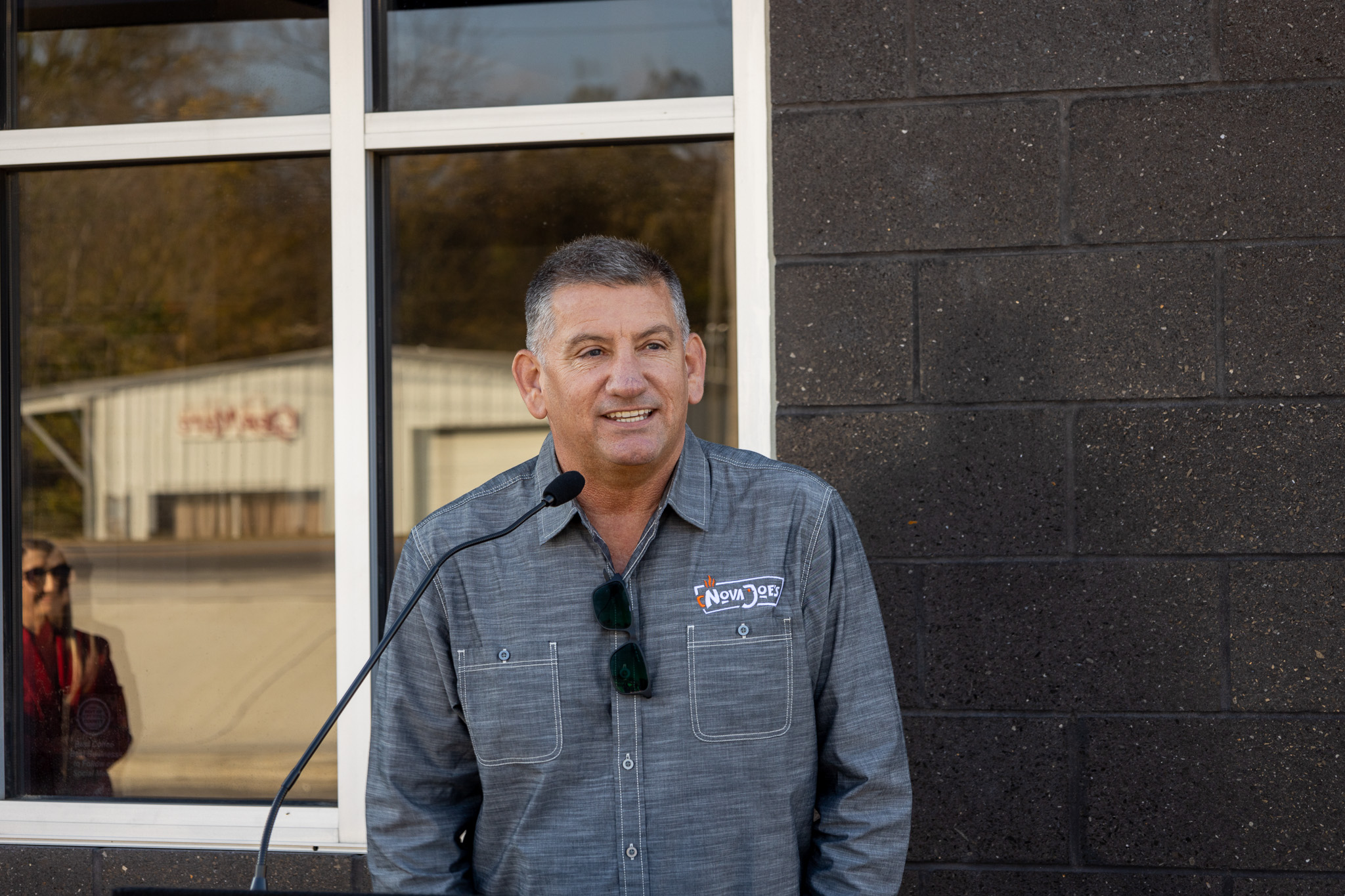 "We are so thankful for all the support this community has shown over the years, with all our crazy ideas," said Nova Joe's owner Robert Foster. "A lot of things that we have done could have only been done in Batesville. It's been unreal."
Zac Stewart opened the original Nova Joe's location in 2019, combining the warmth and energy that food and coffee bring with the quick convenience of a drive-through experience.
"I got to know Zac at the old location, and we started dreaming about what this location could be," continued Foster. "It took a lot of work getting this location ready, but we have Bryan Denton leading an unbelievable staff."
Nova Joe's has had "record-breaking weeks each of the last six weeks," according to Foster. "And we're just really getting this started. We have a lot of exciting things coming to our menu—things like wraps and wings."
Nova Joe's is located at 2100 Harrison Street in Batesville and is open Monday through Saturday from 5 a.m. to 9 p.m. Learn more at novajoes.com.
Ambassadors in attendance included: Amanda Bledsoe (Network of Community Options), Jessie Cargill (UAMS North Central), Adam Curtwright (Centennial Bank), Amanda Dickey (Block Insurance), Brittney Harris (Independence Off-Road), Lindy Hopper (First Community Bank), Dana Millikin (White River Now), Courteney Muse (Southern Bank), Sarah Perkins (Weichert, Realtors - The Property Shoppe), Megan Renihan (Batesville School District), and Justin Russell (Bank of Cave City).