Repentless Tattoo and Piercing celebrates Ribbon Cutting
The Batesville Area Chamber of Commerce held a ribbon-cutting ceremony for Repentless Tattoo and Piercing.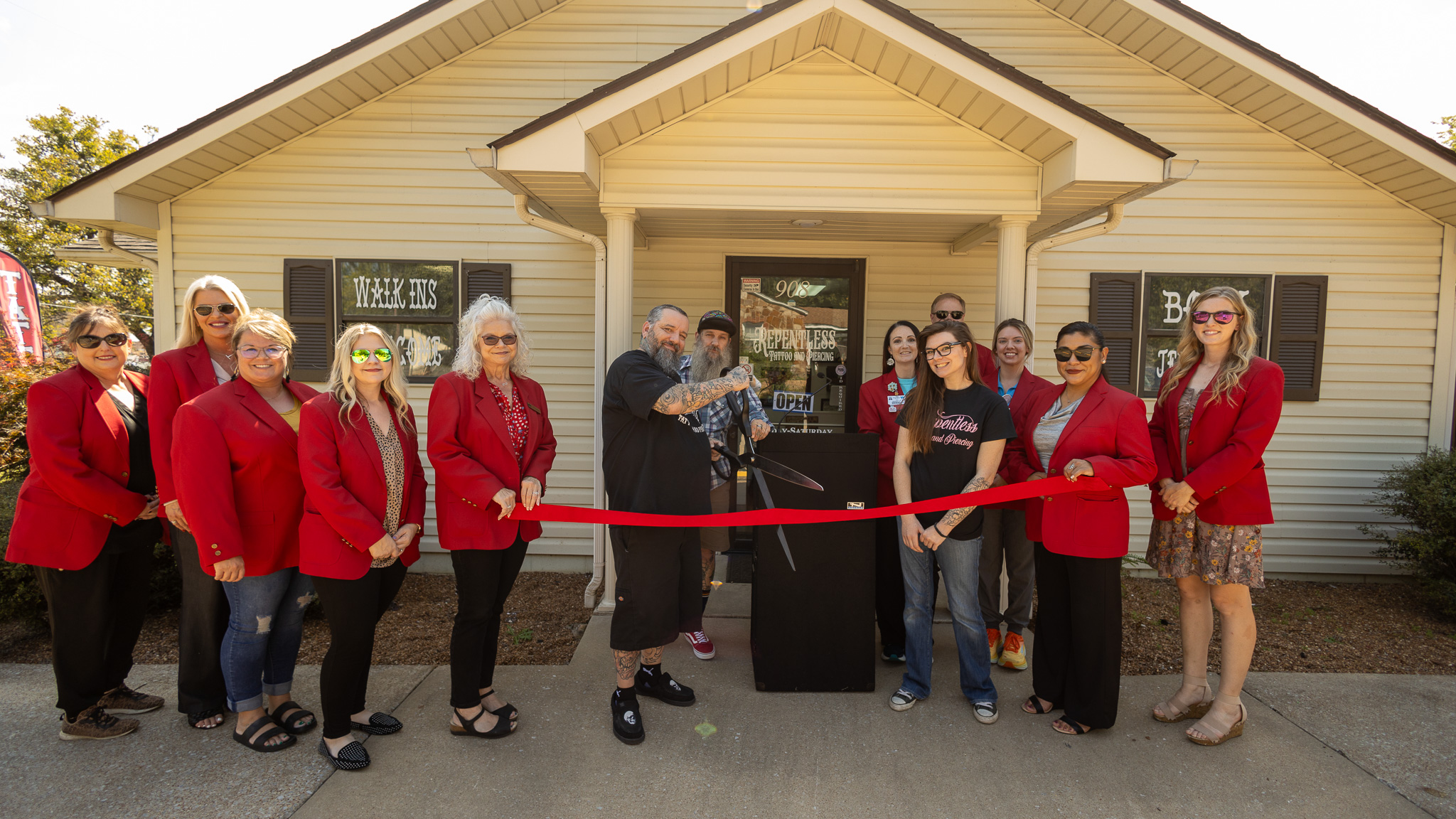 Repentless Tattoo and Piercing offers customers a variety of body art designs and styles in a bright and spacious location on Sidney Street. With a commitment to exceptional customer service, their experienced team boasts a remarkable 40 years of combined expertise in tattooing and piercing.
"Everyone on the team is knowledgeable, friendly and professional. They are all about providing excellent customer service to every client, and I have experienced that first hand," said BACC Director of Membership and Programs Courteney Muse.
Repentless's team consists of two accomplished tattoo artists, Carmelo and Nash, a skilled licensed piercer Hilary who is also a tattoo artist apprentice, and co-owner Mary who creates and designs the shop's branded merchandise.
Inside the shop, sample artwork by the tattoo artists hangs on the walls to provide customers with inspiration, but the team is also happy to work with clients to create original designs or help bring ideas to life. They also work on old tattoos. " Carmelo is especially skilled in cover up work and bringing aged tattoos back to their vibrant state," said Muse.
Located at 908 Sidney Street, Repentless Tattoo and Piercing is open 10am-7pm Tuesday through Saturday. Tattoos and piercings are available by appointment or walk-in.
Ambassadors in attendance included: Mary Duvall (Bad Boy, Inc), Tammy Foster (First Community Bank), Eva Henriksen (Merchants & Planters Bank), Megan Renihan (Batesville School District), Lori Tacker (Batesville Eye Care Center), Christina Watts (LaCroix Precision Optics), Lucy Rodriguez (George's Inc), Jesse Cargill (UAMS), Micah Moody (White River Health), and Amy Finster (White River Health).