Pink Puppy Sno celebrates Ribbon Cutting.
The Batesville Area Chamber of Commerce held a ribbon-cutting ceremony for Pink Puppy Sno.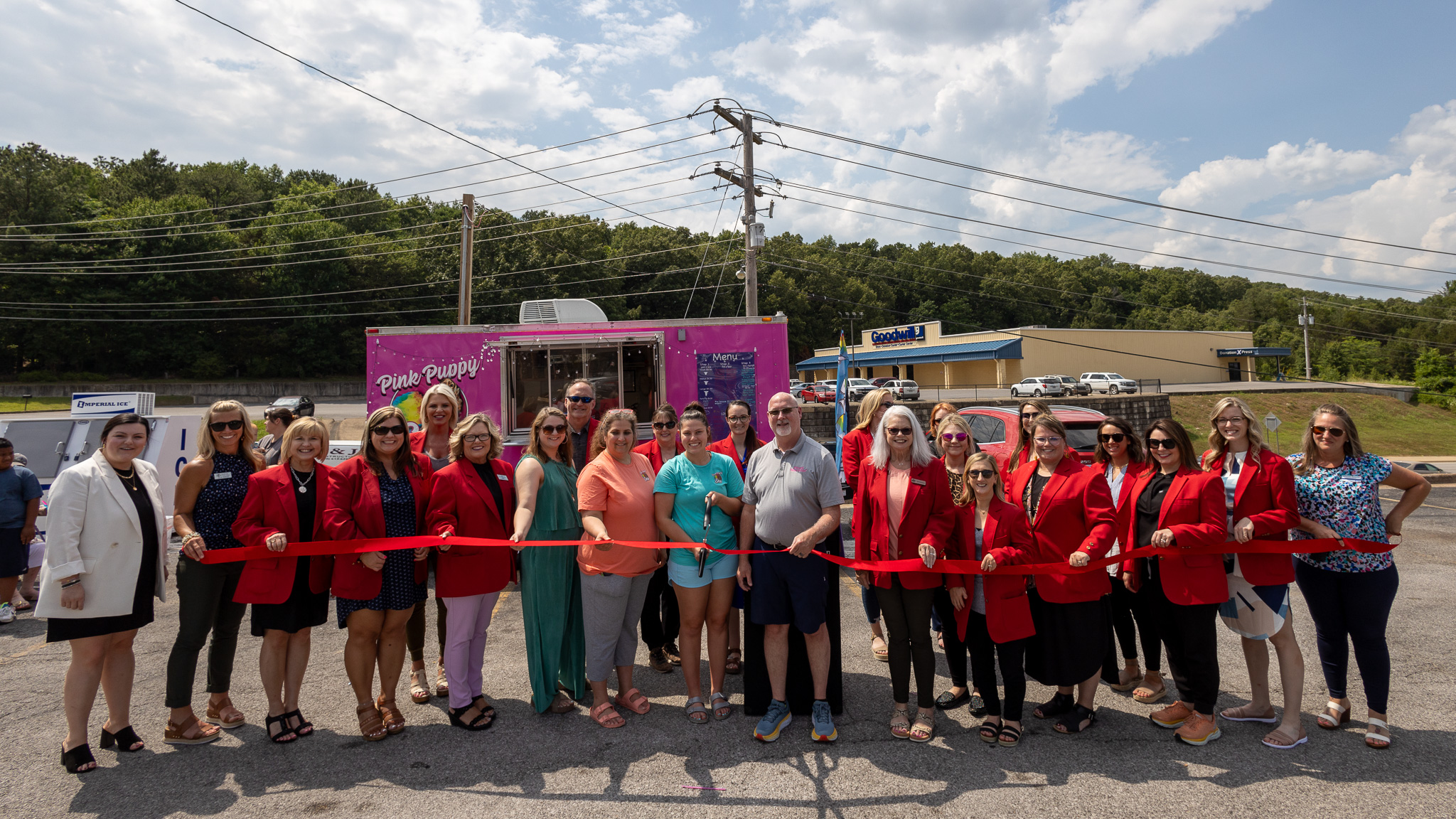 Pink Puppy Sno offers custom-made snow cones with a wide variety of flavors. Customers can pick from one of their many flavor combos or create their own with over 25 flavors and more than 10 different fun and tasty toppings from which to choose. They also offer pup bowls for your furry friends.
Pink Puppy Sno's ribbon-cutting is the second of the day for owner Shane Wood. A few hours earlier, Wood had celebrated a ribbon cutting for Planet Smoothie. While Planet Smoothie focuses on healthy eating, Pink Puppy Sno focuses on the joy and fun of tasty summer treats. "I know we go from one extreme to the next. We go from healthy to maybe not so healthy, but it's great I promise you," assured Wood.
Wood had had his eye on acquiring Pink Puppy Sno for a while. He had told the snow cone business' previous owner that when she was ready to sell he "Would like to have it because I love snow cones." The previous owner was gracious enough to wait until after Wood had finalized opening Planet Smoothie, before they made the ownership transfer.
Wood expressed his gratitude to everyone in the community who has supported him and his business endeavors before they commenced with the ribbon-cutting.
Ambassadors in attendance included: Brittney Harris (Independence Off Road), Julie Hinkle (Bank of Cave City), Lindy Hopper (First Community Bank), Courteney Muse (Southern Bank), Lori Campbell (Batesville School District), Sijle Antosen (Weichert, Realtors - The Property Shoppe), Amanda Dickey (Block Insurance), Mary Duvall (Bad Boy, Inc), Eva Henriksen (Merchants & Planters Bank), Kirsten Harvey (Arkansas Sherriff's Youth Ranch), Amy Crouch-Howard (Weichert, Realtors - The Property Shoppe), Michael Kelley (Peco Foods), Amy Finster (White River Health), Sarah Perkins (Weichert, Realtors - The Property Shoppe), Christina Watts (LaCroix Precision Optics), Megan Renihan (Batesville School District), Lori Tacker (Batesville Eye Care Center), and Tammy Foster (First Community Bank).