OA Gaming Emporium celebrates Ribbon Cutting
The Batesville Area Chamber of Commerce held a ribbon-cutting ceremony for OA Gaming Emporium.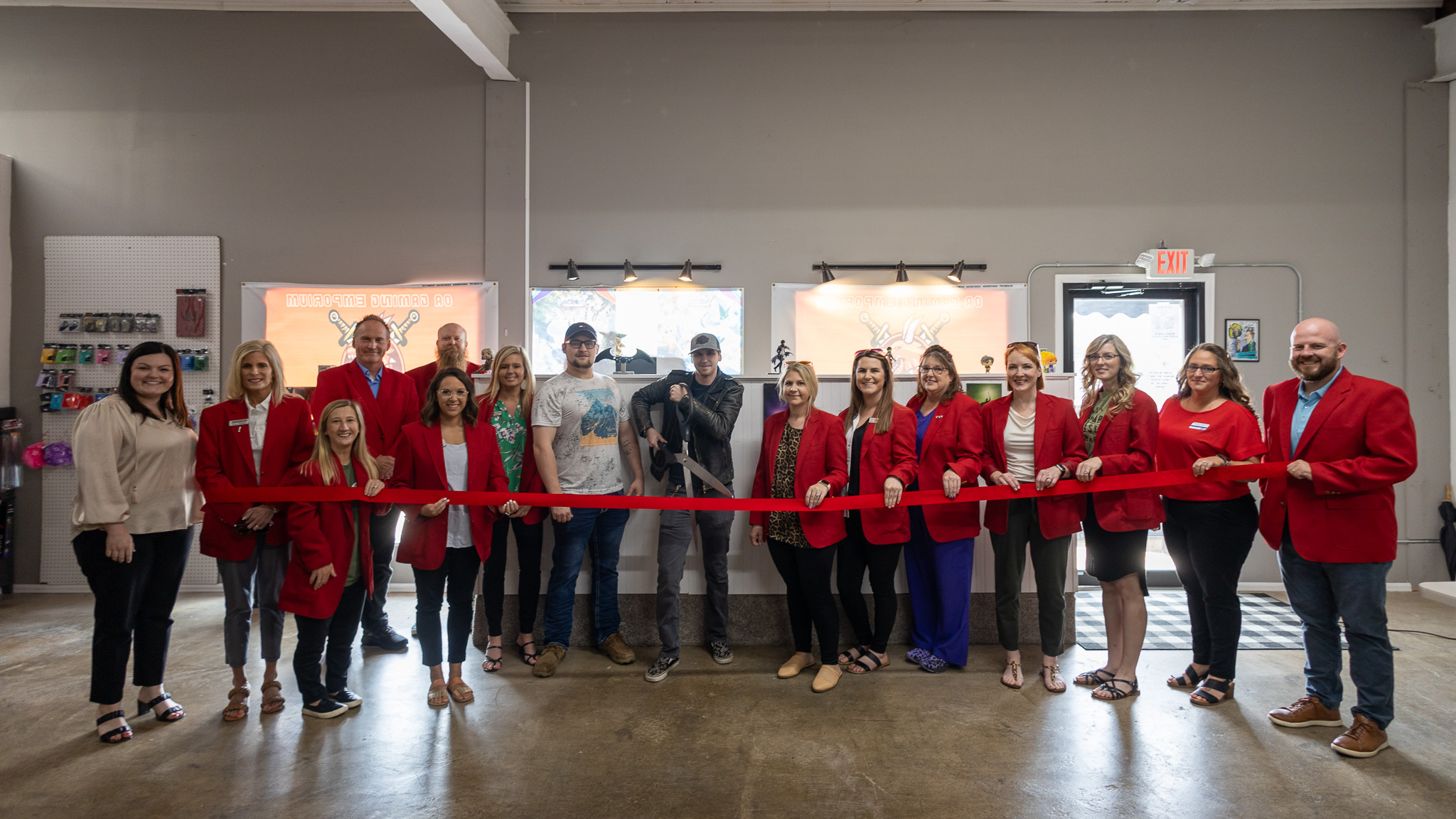 OA Gaming Emporium is a new community-oriented tabletop gaming store. They sell a variety of tabletop games and accessories, from board games to dice, focusing on collectible card games.
Owner Austin Elkins explained why he chose to open a tabletop gaming store in Batesville: "We just wanted to bring a new place to the Batesville area for people to hang out and just do whatever you want to do. We have board games, card games, video games — if you're bored come hang out with everybody."
OA Gaming Emporium has already developed a loyal customer base and made an impact on people in the community who are thrilled to have a place to socialize, meet new friends, and just be themselves. "My favorite thing about this place is that it gives people like us-- I'd say nerds-- a place to hang out, spend money, get along, really have great social experiences that otherwise you just would not have if the store wasn't here. I really appreciate having that outlet, that place where all my friends can get together and just really spend a lot of time together," said customer Rayden Markowski.
OA Gaming Emporium is open daily from 12 p.m. to 12 a.m. and has a weekly schedule of events which can be found on their Facebook page.
Ambassadors in attendance included: Dana Millikin (White River Now), Michael Kelley (Peco Foods), Brittney Harris (Independence Off Road), Justin Keister (Syngery, HR LLC), Courteney Muse (Southern Bank), Ashley Engles (Citizens Bank), Christina Watts (LaCroix Precision Optics), Kirsten Harvey (Arkansas Sherriff's Youth Ranch), Lori Tacker (Batesville Eye Care Center), Amy Crouch-Howard (Weichert, Realtors - The Property Shoppe), Megan Renihan (Batesville School District), and Adam Curtwright (Centennial Bank).