Lyon College celebrates Ribbon Cutting for Serve our Students Pantry
The Batesville Area Chamber of Commerce held a ribbon-cutting ceremony for Lyon College's Serve our Students (SOS) Pantry.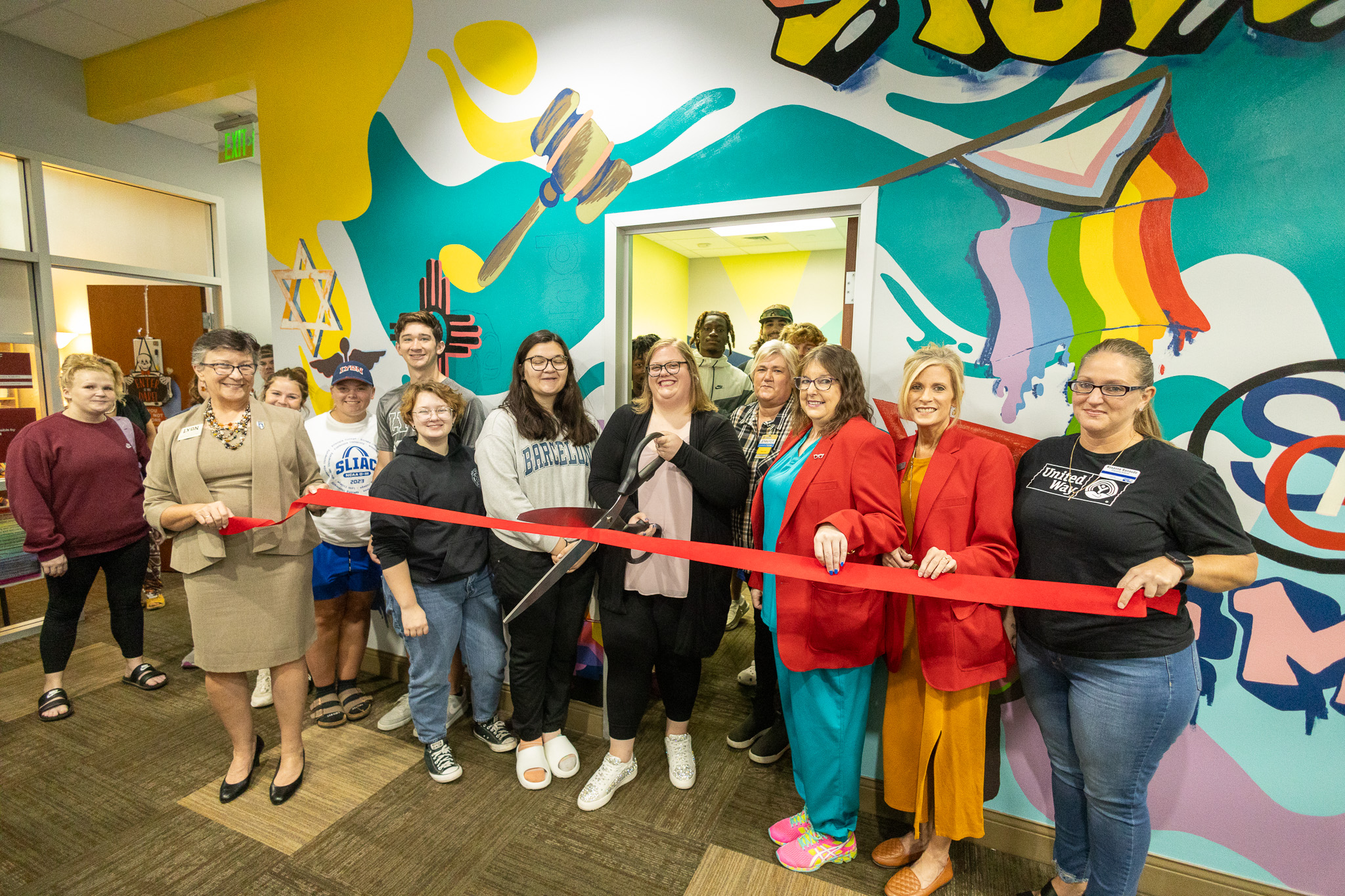 The new "Serve Our Students Pantry," funded through a grant from the Walmart Foundation and additional donors, provides supplemental food to Lyon students in need, ensuring them reliable access to sufficient quantities of nutritious food.
In 2019, Lyon conducted studies to better understand food insecurity among its students. The surveys revealed that 14% of students indicated they were without food for up to 15 meals a month, and 27% feared they would go hungry at least one day a month.
"Food insecurity is real, and it's real in every community whether you think about the community at large or community on a college campus," said Lyon College President Melissa Taverner. "Recognizing that reality is the first step, but to make a change, you have to do the work, and that's where Maggie and her team came in."
Lyon College Chaplain Maggie Alsup has long been passionate about meeting the needs of students, whether spiritual or physical. What is now the SOS Pantry began as a drawer in her desk, upgraded to a closet in 2022, and with the help of the Walmart Foundation, is now the much larger room, complete with refrigeration and freezer units that it is today. The pantry utilizes student perspectives to stock items college students want and need, including vegetarian and gluten-free options.
"The SOS pantry is completely reflective of who we are as an institution," continued Taverner. "Part of our mission is to take care of people and to serve. It's also very reflective of our Presbyterian heritage."
"The goal of Lyon is to nurture and care for our students and to help them mature to prepare for life after Lyon," said Alsup. "They should be focused on their studies, their assignments. They shouldn't have the added burden of wondering where their next meal will come from. We are grateful to Walmart for helping us address our students' needs so they can focus on their education and bright futures after Lyon," Alsup concluded.
Ambassadors in attendance included Lori Tacker (Batesville Eye Care Center) and Dana Millikin (White River Now).