Leadership Batesville Learns About Economic Prosperity
Sept. 6, 2022 (Batesville, AR) – The Batesville Area Chamber of Commerce (BACC)'s Leadership Batesville program, presented by Citizens Bank, prepares emerging leaders to serve our community. Through frequent interactions and shared experiences, participants engage in a nine-month curriculum inspired by the community-developed IMPACT Independence County strategic plan.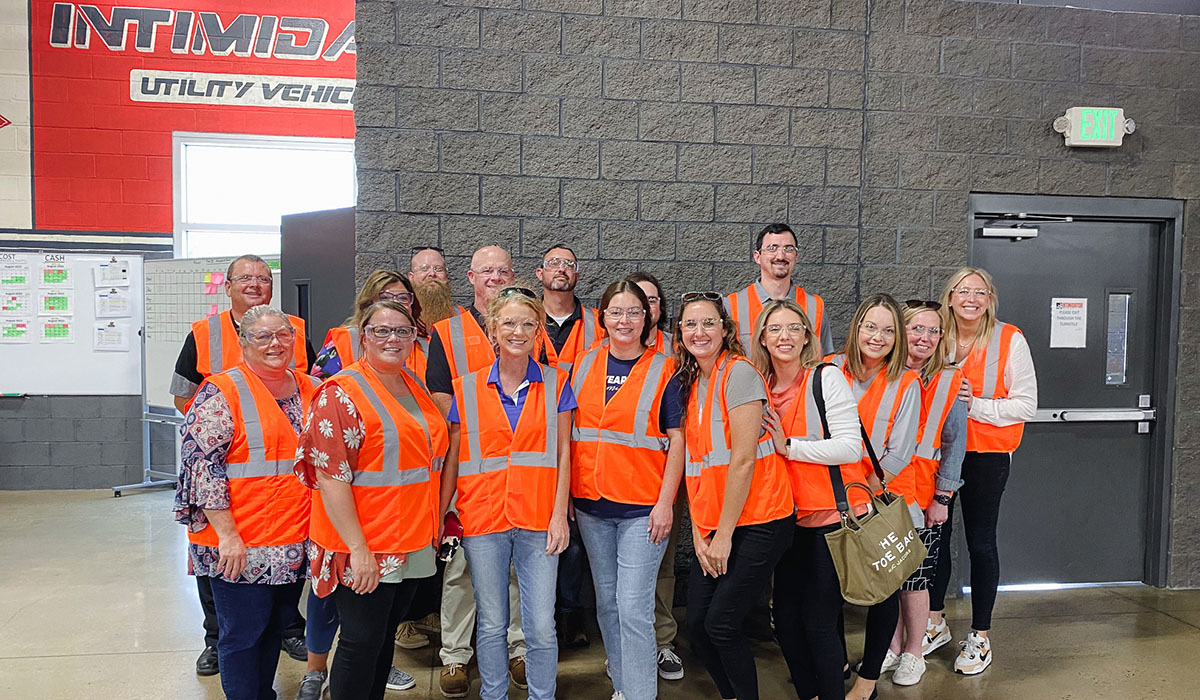 The vision for economic development in Independence County, outlined in the IMPACT plan, is to intentionally grow the community while maintaining a small-town feel and improving quality-of-place by expanding opportunities and offerings for our residents and visitors.

"Our community leaders must be engaged and familiar with the strategic opportunities for economic development outlined in the IMPACT Strategic Plan," said Batesville Area Chamber of Commerce CEO Crystal Johnson.
At this session, sponsored by Ollson engineering, class participants met with leaders from the manufacturing industry, including LifePlus, Intimidator, Peco and Batesville Water Utilities. In addition to facility tours, the class learned about plans for future expansions and workforce development strategies.
Presenters reiterated the importance of the IMPACT goal to create, sustain, and retain a viable workforce.
Leadership Batesville participants also learned about strategic opportunities to enhance support and deploy resources to grow small businesses, including outreach to underserved populations. And to improve the quality of life in the region by addressing community-assessed needs and policies that impact them, like housing, entertainment, restaurants, centralized community development and information hub, indoor recreation and outdoor recreation access.
"We think of Economic Prosperity as the ultimate pursuit for our residents and community. We aren't just hoping for better times—we are working to create them," Johnson concluded.
The application for the 2023 Leadership Batesville class will be released in February. Learn more about the program at batesvilleareachamber.com.