Lainey Mae Clothing Co. Celebrates Ribbon Cutting
The Batesville Area Chamber of Commerce held a ribbon-cutting ceremony for Lainey Mae Clothing Co.
Specializing in beautifully crafted custom-burned hats, Lainey Mae Clothing Co. is a family-owned western wear boutique offering outdoor and western apparel and accessories for the whole family.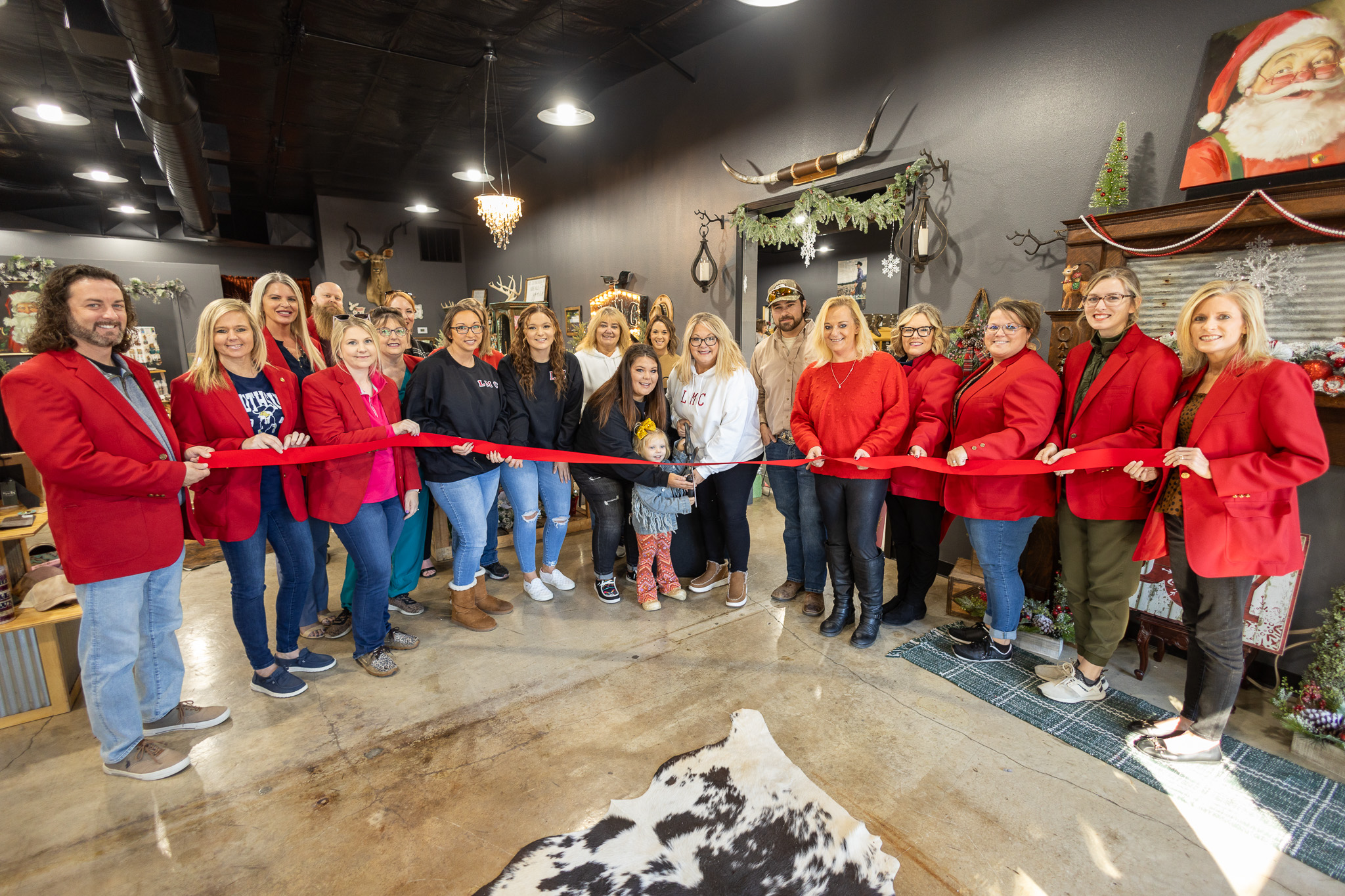 For owners Donna Fulcher and Hannah Robertson, Lainey Mae is more than just a place where they sell western wear. It's a place where they form connections and establish a community. "One of the main reasons we love Lainey Mae Clothing is because we love building relationships with the people we're meeting," said Fulcher. "And through different charities, we're able to give back to the community the love they're showing us."
Lainey Mae Clothing Co. has experienced the growth of its business not only through its custom-burned hats, which they ship all over the country and even internationally, but also in its storefront. Lainey Mae celebrated their grand reopening after moving to a larger location that better accommodated their continued success. "We're thankful to the Lord for giving us the opportunity to be in a city like Batesville because it's absolutely beautiful, and with all the new businesses coming into town, we're proud to be one of those," said Fulcher.
"It's been quite a journey for us and a wonderful ride. We hope to continue growing and be an asset to Batesville," concluded Fulcher.
Ambassadors in attendance included Lindy Hopper (First Community Bank), Christina Watts (LaCroix Precision Optics), Justin Russell (Bank of Cave City), Megan Renihan (Batesville School District), Dana Millikin (White River Now), Aaron Herndon (Citizens Bank), Tammy Foster (First Community Bank), Ashley Engles (Citizens Bank), Mary Duvall (Bad Boy, Inc), Amy Crouch-Howard (Weichert, Realtors - The Property Shoppe), and Lori Tacker (Batesville Eye Care Center).