Kindred Hospice Celebrates Rebranding as Gentiva
Friday, October 21, 2022 (Batesville, AR) — The Batesville Area Chamber of Commerce hosted a ribbon-cutting ceremony for Gentiva on Thursday.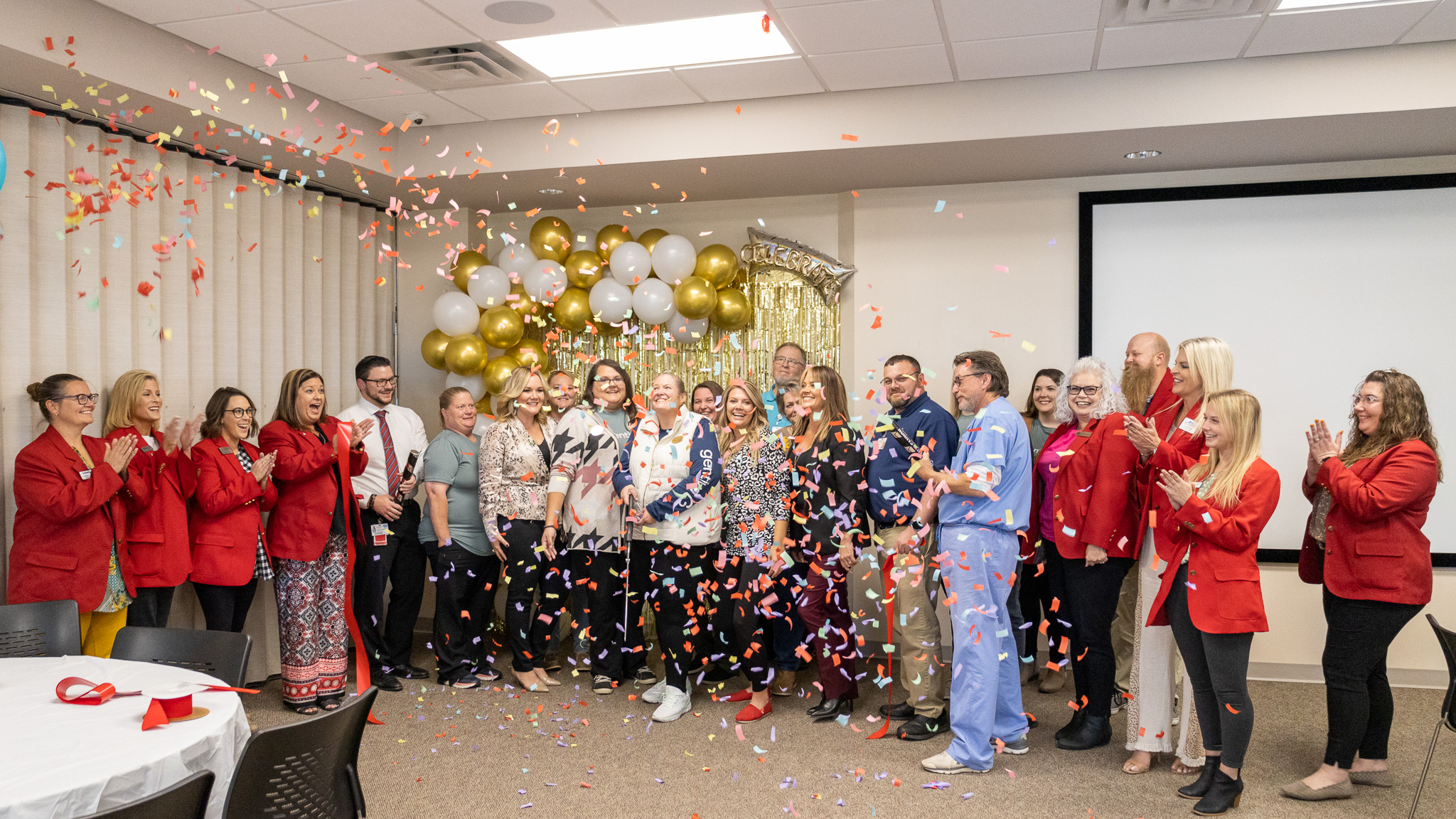 Kindred Hospice announced its acquisition and will continue to provide hospice, palliative, and personal care under its new name, Gentiva Hospice. The dedicated, compassionate caregivers you know and trust will continue to provide the support patients and families need to make the most of every moment.
"At Gentiva, we are committed to providing compassionate care with extraordinary services to our patients and their families," said Gentiva Hospice Director of Operations Heather Davis.
With strength and empathy, Gentiva offers individualized care, including physical, emotional, and spiritual support, so that patients and families facing a life-limiting illness can enjoy the best possible quality of life.
"We strive to be the best in our class with clinically innovative healthcare services by making our patients and their families our top priority," continued Davis. "Our holistic approach preserves our patients' comfort and dignity, honoring their final wishes. As Gentiva Hospice, we stand by their sides."
Begin a conversation today by visiting gentivahs.com or calling the Batesville location at (870) 376-5571.
Ambassadors in attendance included: Amanda Dickey (Block Insurance), Genafer Foree (Goodwill Arkansas), Tammy Foster (First Community Bank), Eva Henriken (Merchants & Planters Bank), Dana Millikin (White River Now), Courteney Muse (Southern Bank), Justin xRussell (Bank of Cave City), Becky Warren (University of Arkansas Community College at Batesville), and Carmen Waugh (Centennial Bank).