John 3:16 Wings Celebrates Ribbon-Cutting
The Batesville Area Chamber of Commerce held a ribbon-cutting ceremony for John 3:16 Wings Ministry.
Located on the campus of John 3:16 Ministries, John 3:16 Wings Ministry is a new faith-based ministry serving women suffering from drug and alcohol addiction. The ministry will serve as a place of healing and restoration for women who have hit rock bottom due to addiction and who have a sincere desire to receive assistance and recover. In addition to the new women's ministry, the campus is erecting a new multi-purpose building to house forty residents.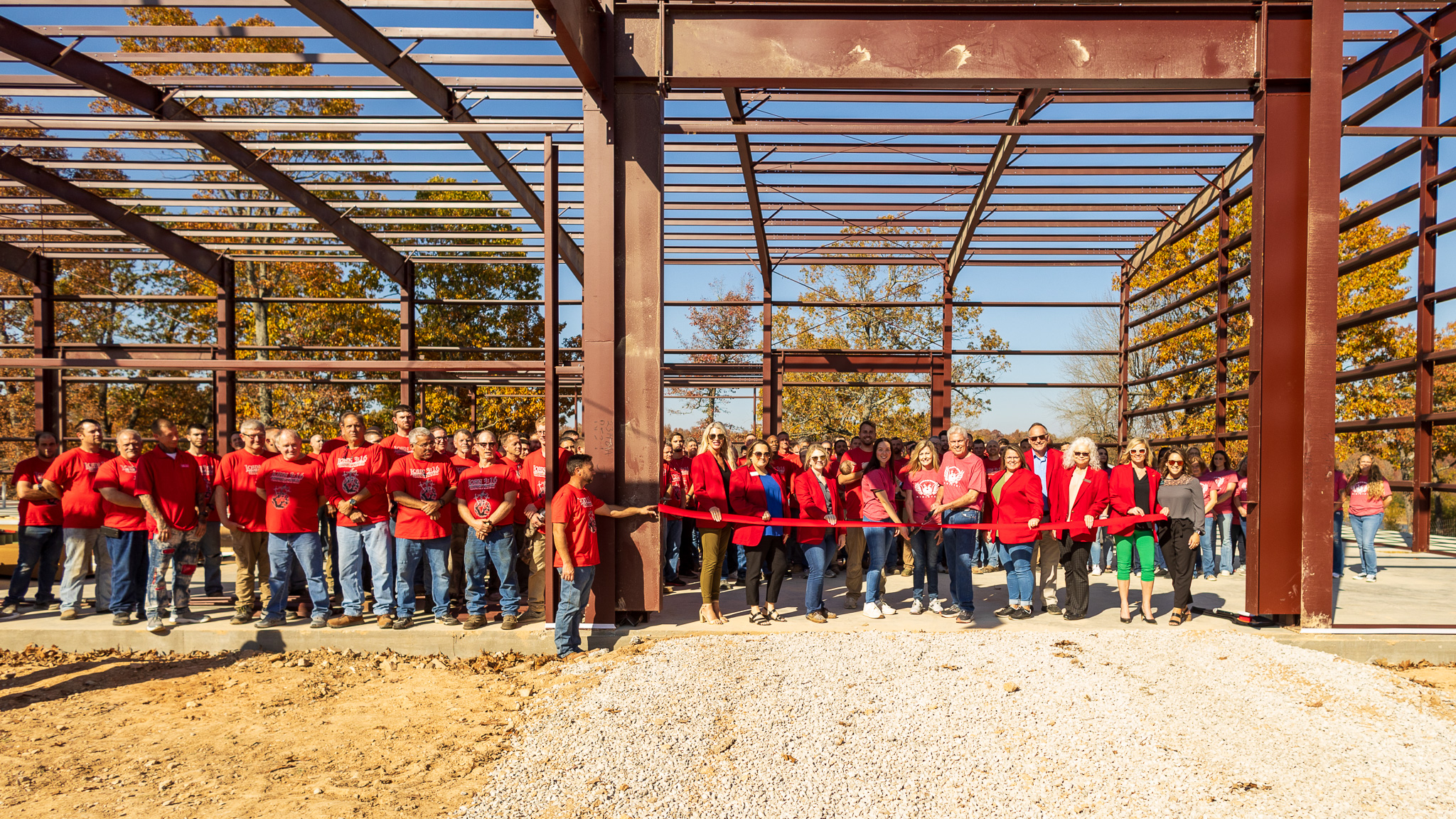 While John 3:16 Ministries has been serving men in the community suffering from addiction for 20 years, the new John 3:16 Wings Ministry will be their first ministry offering services to women.

"This community is ready for a ladies' ministry," said John 3:16 founder and director Brian Tuggle.
John 3:16 supporter Eddie Joe Williams has seen firsthand the impact and success John 3:16 has had on helping people overcome addiction. "I thank the Lord for a crisis center, facilities that minister to young men [and now women] that teaches them how to work, teaches them responsibilities, teaches them how to give, how to be glad to work for somebody else. Those principles work," he said.
The ministry relies heavily on community support and is grateful for the connections and generosity of those in Independence County.
"Trust," said Tuggle, "that's what I love about this community. There's a lot of trust here. Life still happens. Bad things are still going to happen, but this community has always reached a hand out to help us up."
If you or a friend or family member needs help, please contact John 3:16 Wings Ministry at 870-834-9959 for more information.
Ambassadors in attendance included: Amanda Bledsoe (Network of Community Options), Mary Duvall (Bad Boy, Inc), Ashley Engles (Citizens Bank), Tammy Foster (First Community Bank), Eva Henriksen (Merchants & Planters Bank), Michael Kelley (Peco Foods), and Christina Watts (LaCroix Precision Optics).
About The Batesville Area Chamber of Commerce: The Batesville Area Chamber of Commerce is the leading voice of business in Independence County, providing advocacy, promotion, and resources for chamber members. The Batesville Area Chamber of Commerce sets the standard for excellence in member service, community collaboration, business growth, and achieving a high quality of life in the Batesville area.