JayBird Clothing Company celebrates Ribbon Cutting
The Batesville Area Chamber of Commerce held a ribbon-cutting ceremony for the Grand Opening of JayBird Clothing Company.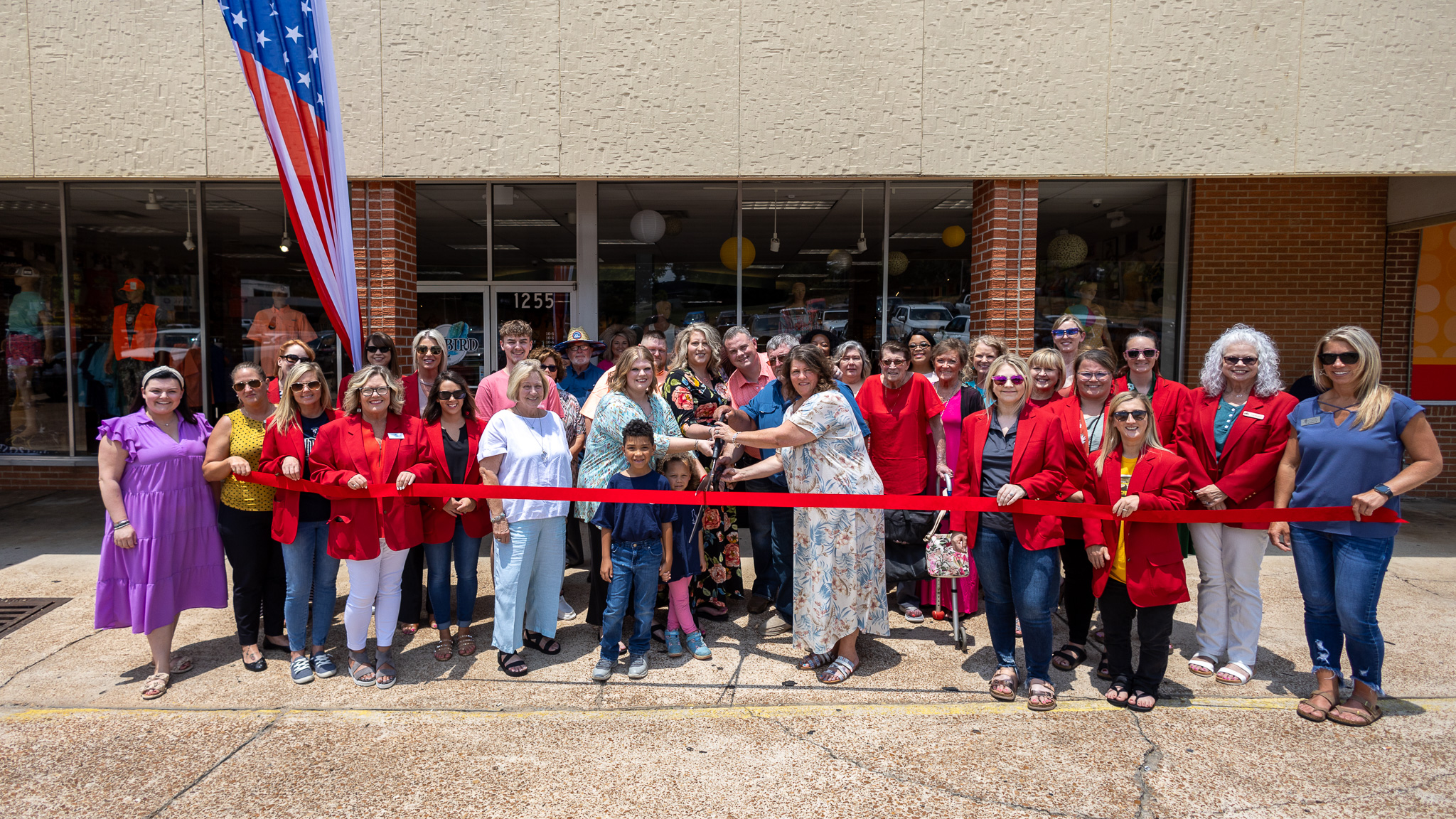 Family-owned and operated by mother and daughters trio Sissy, Shay, and Morgan, JayBird Clothing Company offers "clothing you want, in the sizes you need, at prices you can afford." They carry clothing for men and women, including men's big and tall and women's plus sizes up to 6x. The store also proudly features several Arkansas-made products.

"Thank you all for coming to celebrate the opening of JayBird today," began owner Sissy Wilson. "I do want to say a special thank you to my village. It takes a lot." Wilson gave a special thank you to forty individuals and six businesses that have supported her through getting JayBird Clothing Company up and running. "When I say it takes a village to make this happen, I was not kidding," she laughed.
"Opening a small business takes a lot of effort," said BACC Director of Membership Sarah Barnhill. "JayBird Clothing Company is a great example of a new business with a fantastic network of supporters, and they're very grateful for that."
"These people that are up here with me have worked countless hours with me for two months, and we got it done, and I appreciate everyone up here very much. Thank you all for coming; now let's go shopping!" concluded Wilson.
JayBird Clothing Company is located at 1255 E Main Street in Batesville and is open Monday through Friday, 10 a.m. to 6 p.m., and Saturdays, 9 a.m. to 4 p.m.
Ambassadors in attendance included: Brittney Harris (Independence Off Road), Lindy Hopper (First Community Bank), Jennifer Drummond (ProLand Title), Christina Watts (LaCroix Precision Optics), Megan Renihan (Batesville School District), Eva Henriksen (Merchants & Planters Bank), Tammy Foster (First Community Bank), Courteney Muse (Southern Bank), Mary Duvall (Bad Boy, Inc), Amy Crouch-Howard (Weichert, Realtors - The Property Shoppe), Lori Campbell (Batesville School District), Amy Finster (White River Health), Julie Hinkle, and Ashley Engles (Citizens Bank).