Jay Chafin State Farm celebrates Ribbon Cutting
The Batesville Area Chamber of Commerce held a ribbon-cutting ceremony for Jay Chafin State Farm.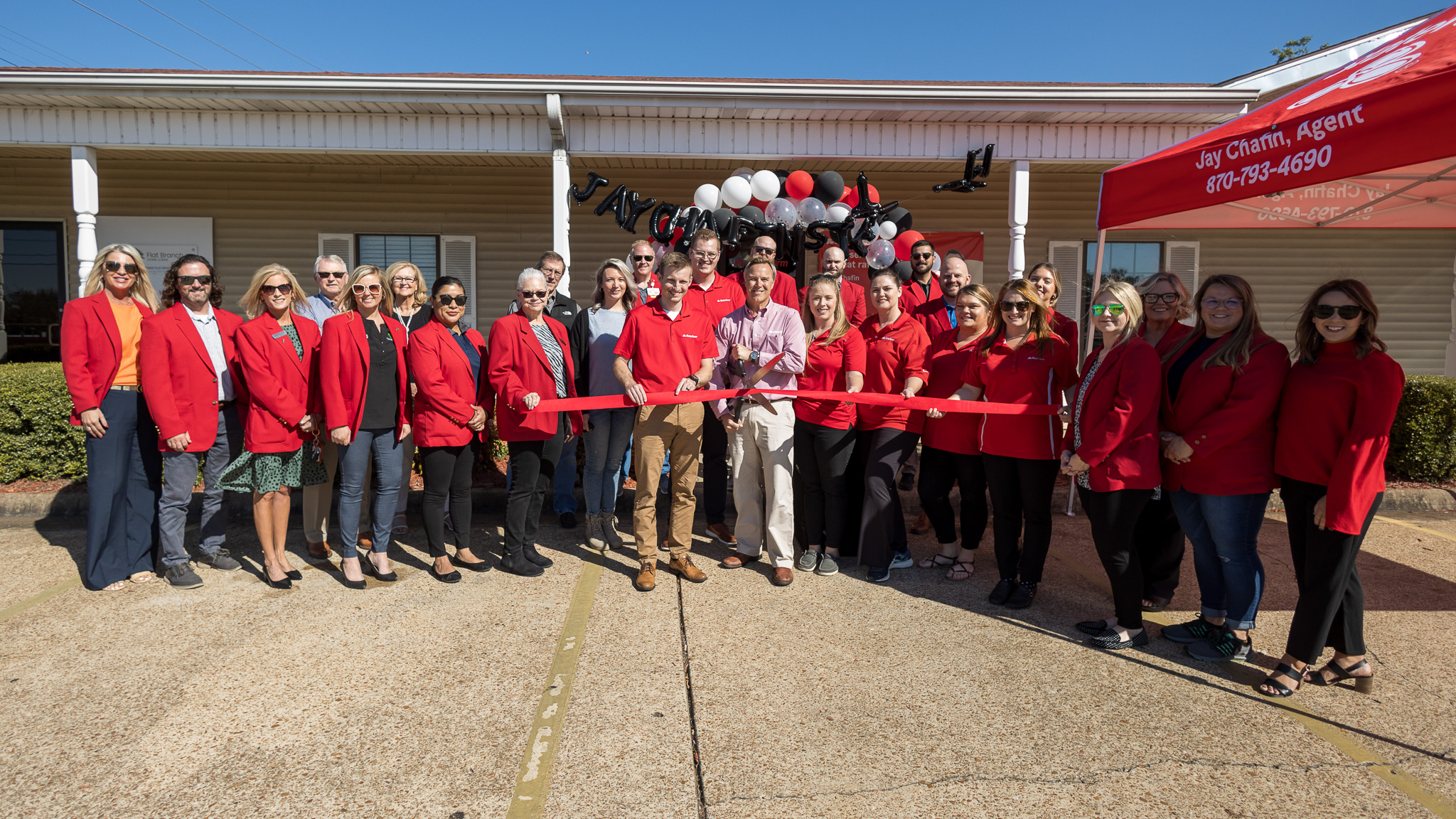 The State Farm location is celebrating new ownership following the retirement of Kenny Allen. Jay Chafin has been with State Farm for over 25 years, serving the Mountain Home and surrounding areas. He will split his time between Mountain Home and Batesville locations, spending three to four days each week serving the Batesville community.
"Insurance is about protecting what you value most," and to Chafin and his team, that means being more than just salespeople.
"We're community educators and advisors," continued Chafin. "We want to be someone that blends into the community and cares for our people."
As a customer service-focused and community-oriented insurance and financial service location, Jay Chafin State Farm knows that quality service begins with a quality team. "A huge blessing to my left here is my team," said Chafin. "Every day, I get up and look forward to coming to this place to serve customers, to take care of the community, whoever else we can touch, but this is the special group I get up for every day. These are the ones that light up my world. I can't say thank you enough."
Ambassadors in attendance included: Mary Duvall (Bad Boy, Inc), Tammy Foster (First Community Bank), Eva Henriksen (Merchants & Planters Bank), Christina Watts (LaCroix Precision Optics), Lucy Rodriguez (George's Inc), Jesse Cargill (UAMS), Micah Moody (White River Health), Aaron Herndon (Citizens Bank), Ashley Engles (Citizens Bank), Peter Rouiler (First Community Bank), Justin Russell (Bank of Cave City), Cameron Cox (Wood Family Dealerships), Dana Millikin (White River Now), Adam Curtwright (Centennial Bank), and Lindy Hopper (First Community Bank).