Independence Firearms and Training Celebrates Ribbon Cutting
Friday, October 21, 2022 (Batesville, AR) — The Batesville Area Chamber of Commerce (BACC) hosted a ribbon-cutting ceremony for Independence Firearms and Training last Tuesday.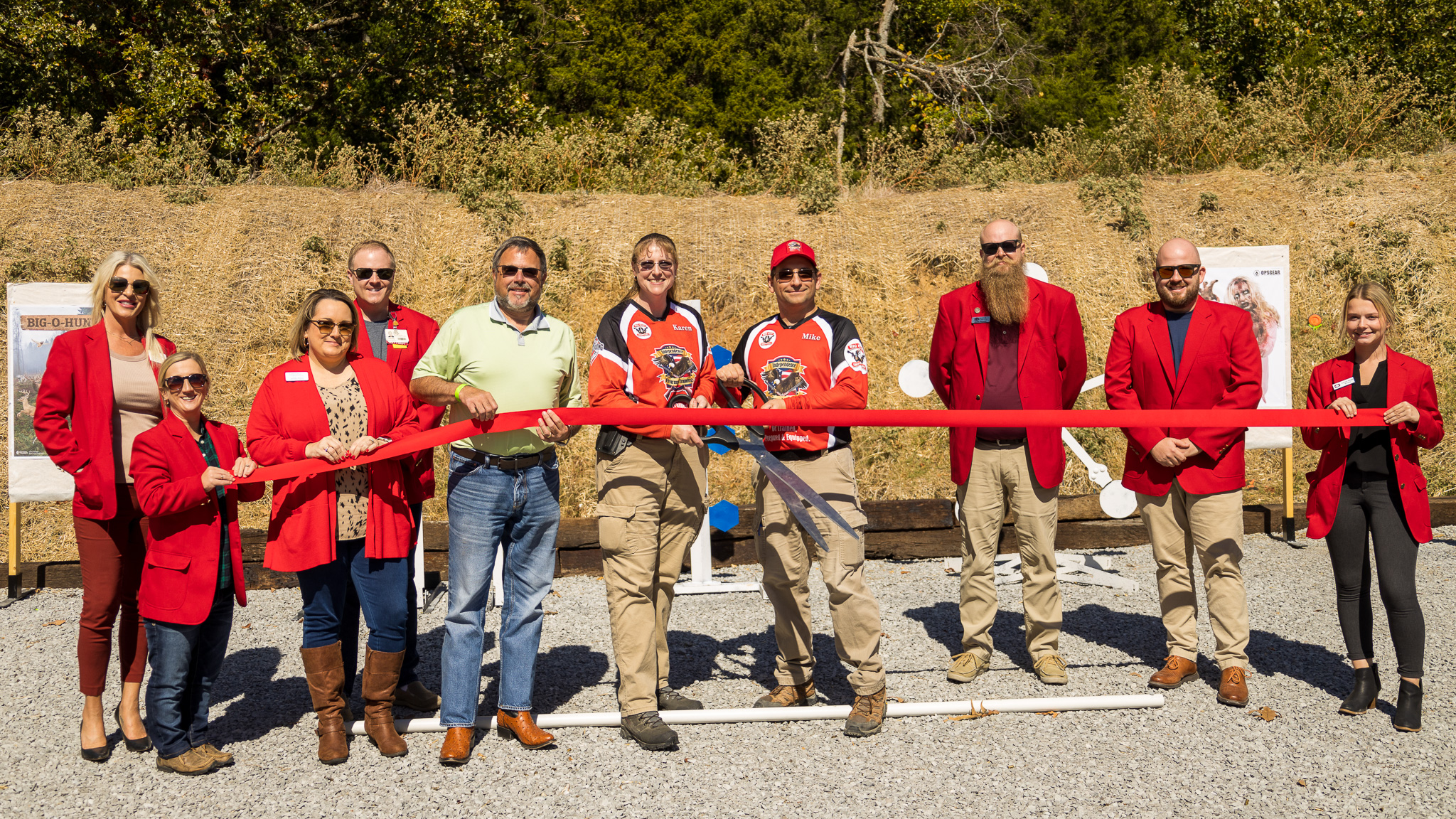 Independence Firearms and Training, located at 305 Circle Drive in Cord, is a newly-opened facility featuring a 300-yard outdoor shooting range, an indoor laser range, self-defense and firearms training classes, private events, and firearm and ammo sales.
Mike and Karen Lies, originally from Kansas, relocated to Cord in the fall of 2021, where they opened Independence Firearms and Training.
"For 20 years, the Lieses specialized in training real estate and insurance agents in Kansas," said BACC CEO Crystal Johnson. "When they relocated, they transitioned to self-defense and shooting training. Mike has a lifelong and contagious passion for firearms."
Karen and Mike are both USPSA competitive shooters and NRA range safety officers. Mike is also an NRA Instructor, Arkansas concealed carry, and a master shooter and range officer with the USPSA shooting sport.
"We feel very blessed to have found this community. We couldn't be happier with our move to Independence County," said Independence Firearms and Training owner Mike Lies. "It's been a long year getting this facility ready, and we are extremely happy to be open. We have a laser training facility and a live-fire range with a pistol bay and a 300-yard rifle bay."
Training classes include standard and enhanced concealed carry classes, pistol and rifle courses, self-defense classes, scenario-based training, and medical training. Independence Firearms and Training also offers group and private training for church safety teams, clubs, organizations, and families.
After the ceremony, Independence Firearms and Training held an open range in the laser and live-fire bays. Guests were able to shoot a variety of weapons from the rental arsenal.
"We are so excited and fortunate to have a great resource like Independence Firearms and Training in Independence County," concluded Johnson.
Ambassadors in attendance included: Jessie Cargill (UAMS North Central), Adam Curtwright (Centennial Bank), Tammy Foster (First Community Bank), Brittney Harris (Independence County Off Road), Eva Henriken (Merchants & Planters Bank), Justin Russell (Bank of Cave City), and Carmen Waugh (Centennial Bank).