Home Helpers Opens Batesville Location
The Batesville Area Chamber of Commerce held a Ribbon-Cutting Ceremony for Home Helpers.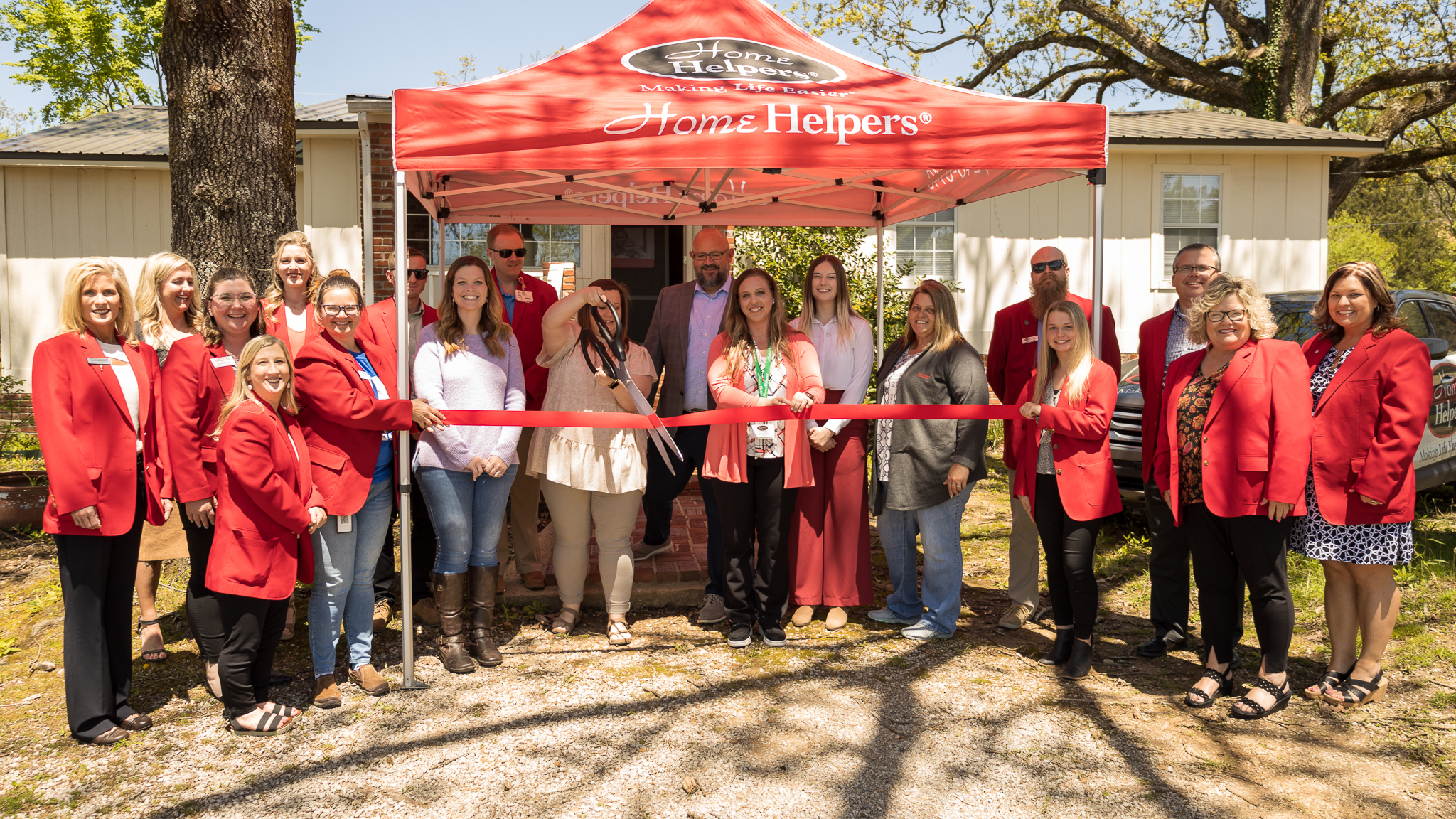 May 3, 2022 (Batesville, AR) — The Batesville Area Chamber of Commerce (BACC) held a Ribbon-Cutting Ceremony for Home Helpers. Home Helpers is located at 119 Allen Chapel Road, in Batesville.
Home Helpers provides exceptional in-home care for seniors, individuals with disabilities, illness, or recovering from injury or surgery. Their engaged and compassionate caregivers' holistic approach helps loved ones stay safe and independent at home. Home Helpers offers Alzheimer's and Dementia care, recuperative care, support for stroke recovery, respite and medical care, and much more.
"We have thirteen locations across Arkansas, Oklahoma, and South Carolina and we are happy to be here in this community," said Home Helpers owner Haden Gilder. "We are here to support our aging population and those that need in-home care."
Learn more about their services at homehelpershomecare.com.
Ambassadors in attendance included: Jesse Cargill (UAMS), Kyle Christopher (Kenny Allen State Farm), Amanda Dickey (Block Insurance), Genafer Foree (Goodwill), Brittney Harris (Independence County Off Road), John High (Qualls Funeral Home), Lindy Hopper (First Community Bank), Dana Milikin (White River Now), Megan Renihan (Batesville School District), Justin Russell (Bank of Cave City), Carmen Waugh (Centennial Bank), and Becky Warren (UACCB).