Halo Hills celebrates Ribbon Cutting
The Batesville Area Chamber of Commerce held a ribbon-cutting ceremony for Halo Hills' Pet Spa on Wheels.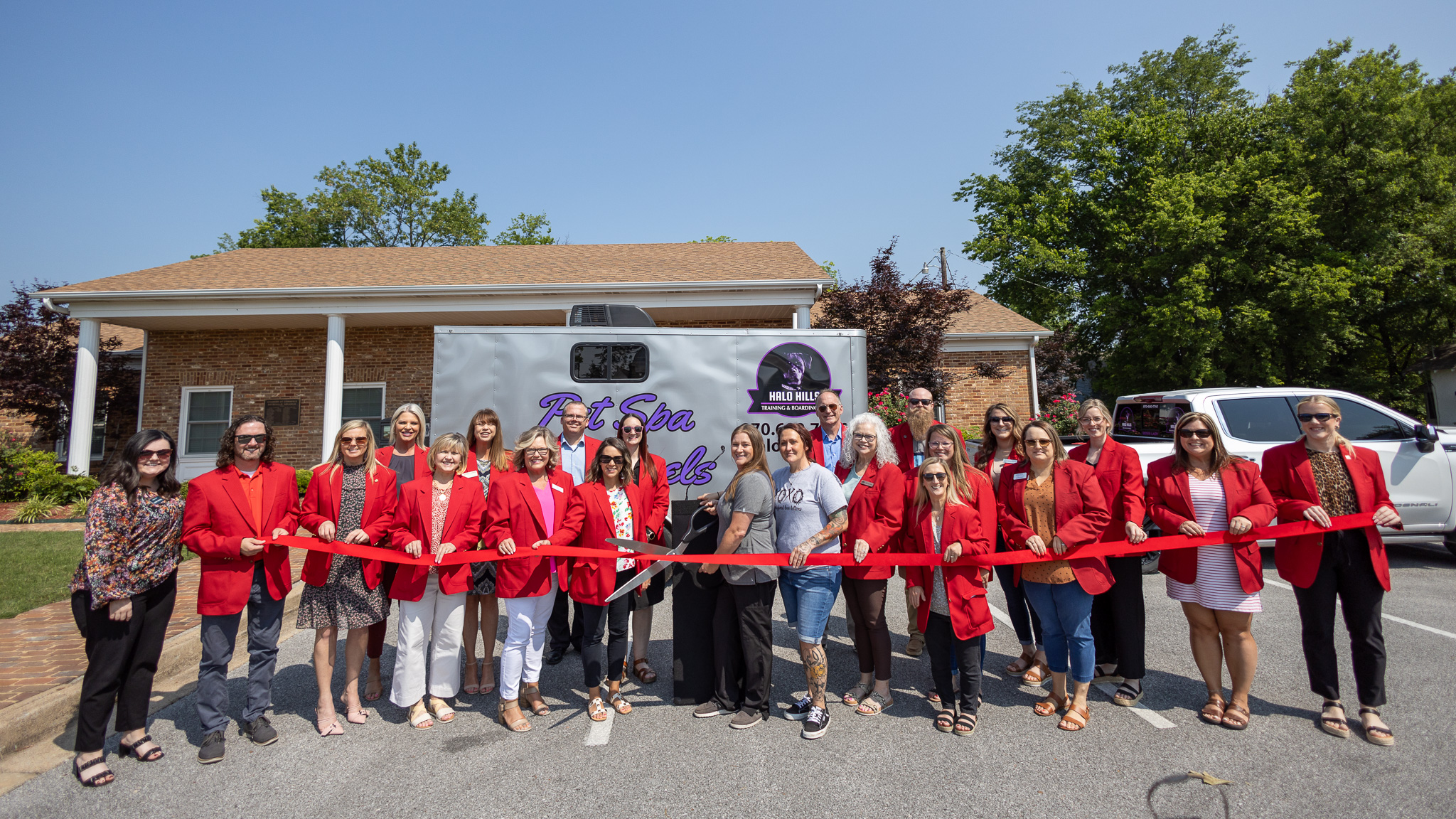 Halo Hills, a certified training and boarding service, offers group obedience classes as well as private training classes. Their boarding services include private kennels, with drop-off and pick-up seven days a week. Halo Hill's newest addition is a mobile grooming service called Pet Spa on Wheels.
"It's something that is unique to this area, and while it's usually something found in bigger cities, these little towns are keeping me busy!" said Halo Hills owner and licensed dog trainer Leah Sager regarding the mobile grooming service.
Sager went on to explain how a mobile grooming service meets the needs of pet owners in the community who have temporary or long term transportation struggles. "I'm proud to offer this service especially for people that have new babies, or have had strokes and can't leave their house," she explained. With their Pet Spa on Wheels, Halo Hills can take the pet grooming to their customers.
Ambassadors in attendance included: Sijle Antosen (Weichert, Realtors - The Property Shoppe), Amanda Bledsoe (Network of Community Options), Lori Campbell (Batesville School District), Amanda Dickey (Block Insurance), Mary Duvall (Bad Boy, Inc), Ashley Engles (Citizens Bank), Amy Finster (White River Health), Tammy Foster (First Community Bank), Kirsten Harvey (Arkansas Sherriff's Youth Ranch), Eva Henriksen (Merchants & Planters Bank), Aaron Herndon (Citizens Bank), John High (Qualls Batesville Funeral Service), Michael Kelley (Peco Foods), Megan Renihan (Batesville School District), Justin Russell (Bank of Cave City), Jennifer Drummond (ProLand Title), Brittney Harris (Independence Off Road), Lindy Hopper (First Community Bank), and Courteney Muse (Southern Bank).