For the Kids of Arkansas's Secondhand Swank celebrates Ribbon Cutting
The Batesville Area Chamber of Commerce held a ribbon-cutting ceremony for For the Kids of Arkansas's Secondhand Swank.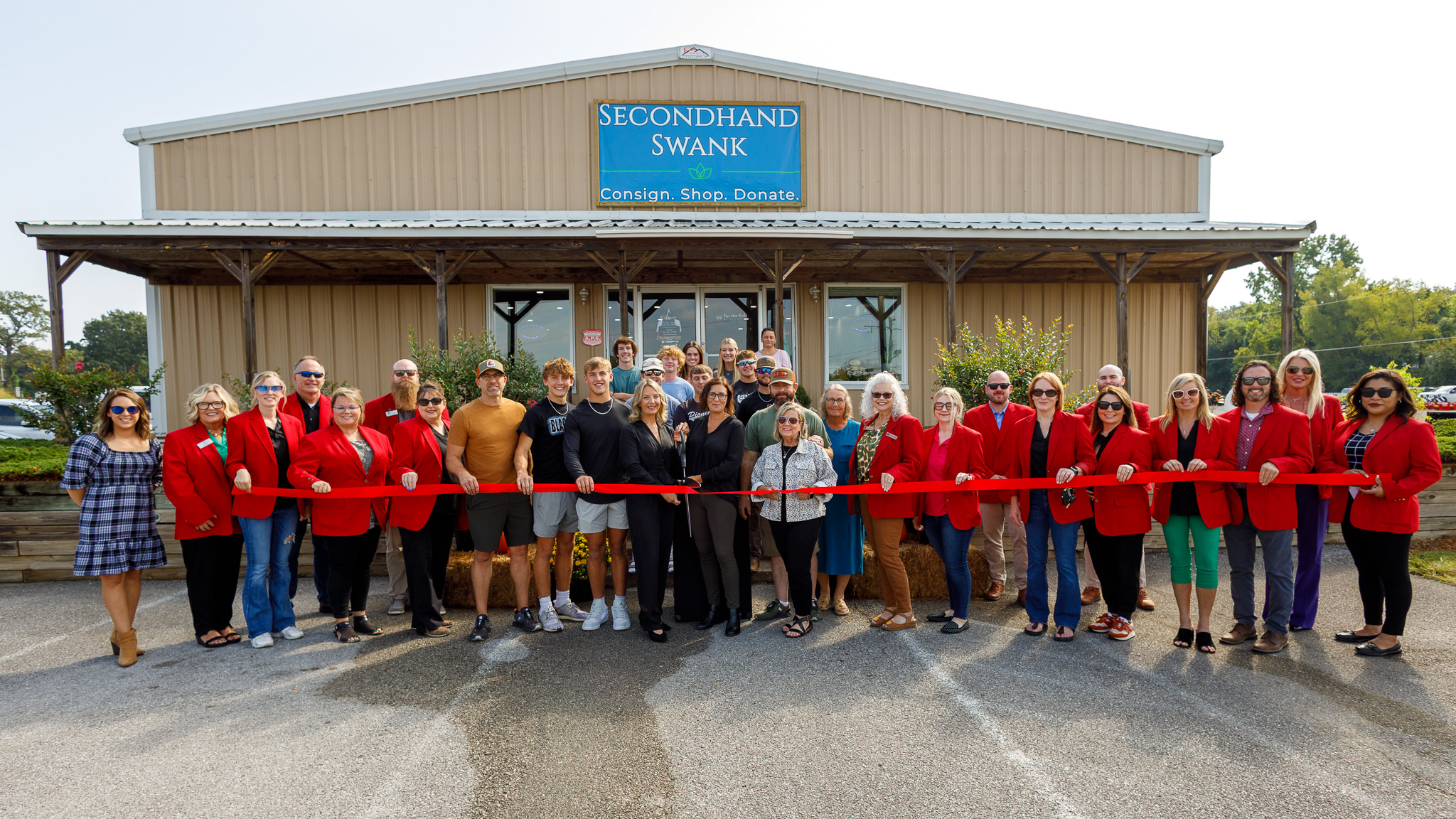 Secondhand Swank, located in Southside, is a new consignment shop that features clothing, shoes, and formal attire. Proceeds benefit For the Kids of Arkansas, a local non-profit that promotes children's health and well-being.
For the Kids of Arkansas board member Tressa Williams started Secondhand Swank as a side-business, selling consignment out of her home. As the business grew, Williams developed the idea to turn Secondhand Swank into an opportunity to benefit For the Kids of Arkansas.
"We could not be more excited, thankful, and proud of board member Tressa Williams for envisioning Secondhand Swank as an additional income producer for For the Kids of Arkansas," said fellow board member Kassie Foree. "She followed her heart and has worked her tail off for her consignors as well as For the Kids of Arkansas."
Founded in 2014, For the Kids of Arkansas primarily provides funding to support athletics and extracurricular activities for area youth. In addition to helping individual students with financial assistance to cover the costs of athletic equipment and travel, they have also donated funds towards the Sulphur Rock playground, Lyon College tennis courts, various school clubs, church youth groups, and teacher appreciation initiatives. They are also proud to support the Independence County Most Improved Scholarship, which awards money for tuition and fees to an in-state trade school to high school seniors committed to substantially improving their attendance and grades their senior year.
"By consigning or donating your gently used clothes, shoes, and formal dresses and by shopping in style and secondhand with us, we are in turn able to help sell your nice things or sell you nice things and give back to our kids," said Foree. "Thank you to all who have encouraged us, who've invested their time and talents to our kids, and to all our consignors and donors for inspiring us to give back. We look forward to what the future holds," concluded Foree.
Ambassadors in attendance included: Amy Crouch-Howard (Weichert, Realtors - The Property Shoppe), Adam Curtwright (Centennial Bank), Mary Duvall (Bad Boy, Inc), Ashley Engles (Citizens Bank), Tammy Foster (First Community Bank), Eva Henriksen (Merchants & Planters Bank), Aaron Herndon (Citizens Bank), Michael Kelley (Peco Foods), Megan Renihan (Batesville School District), Peter Rouiler (First Community Bank), Justin Russell (Bank of Cave City), Lori Tacker (Batesville Eye Care Center), Christina Watts (LaCroix Precision Optics), Jesse Freiert (Fringe Salon), Lucy Rodriguez (George's Inc), and Lindy Hopper (First Community Bank).