Family Chiropractic Care Celebrates Ribbon-Cutting
The Batesville Area Chamber of Commerce held a ribbon-cutting ceremony for Family Chiropractic Care.
After 30 years of serving the Southside and Batesville communities, Chiropractic Family Care has moved to a large, brand-new building to better serve the growing needs of their patients. Their team includes two chiropractors and two massage therapists, and everyone on the team is dedicated to helping patients restore the health of their body in the most natural way possible.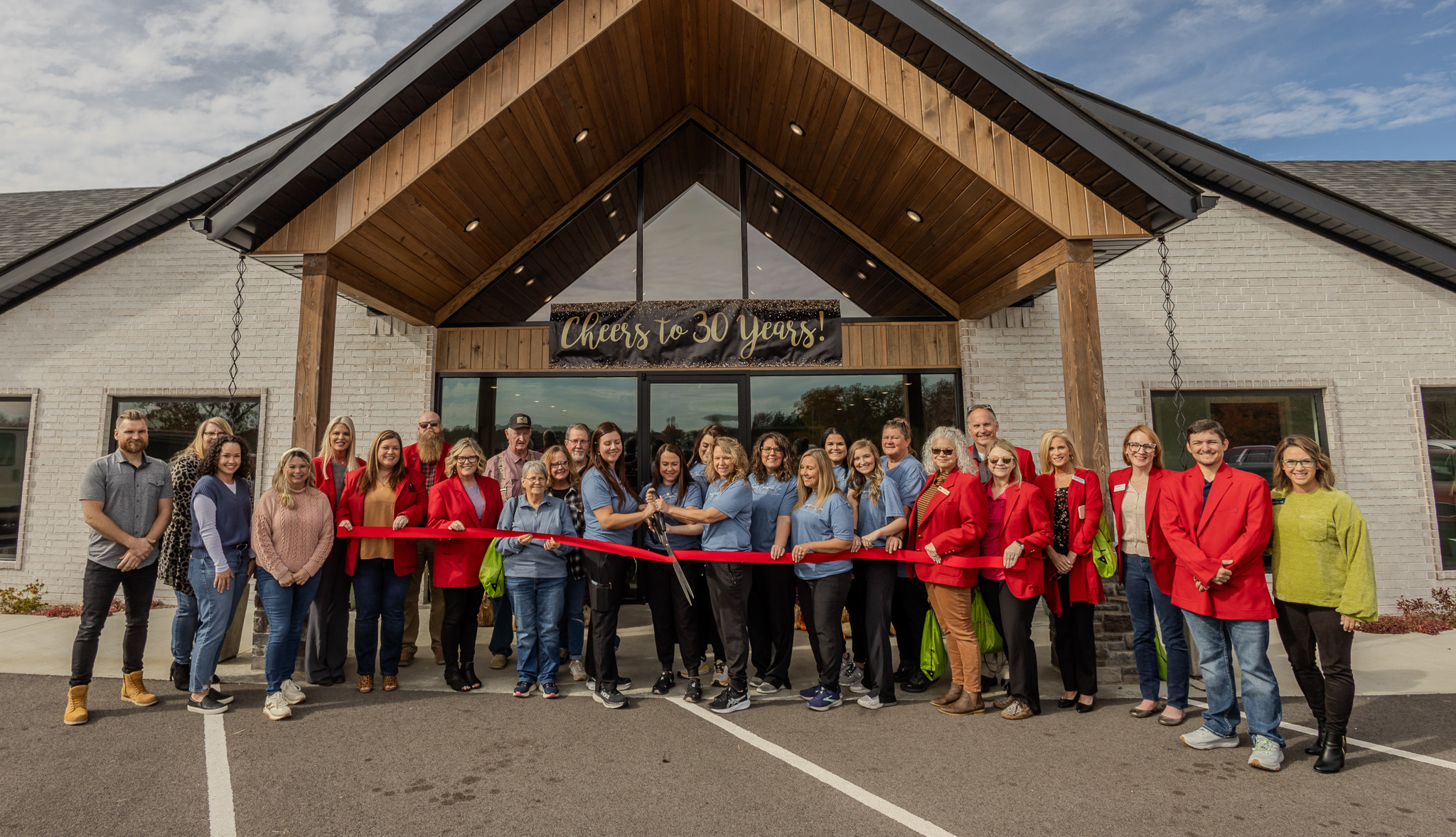 The sign inside Chiropractic Family Care's new building declares, "Loving service is our first technique," and that service-driven mindset influences everything they do. "This is a gift from God for us to be able to bless others with the service we give," said founder Dr. Tanya Holt. "I work for my patients. I don't work for myself," she continued.

In addition to chiropractic and massage therapy services, Family Chiropractic Care also offers decompression, electrical modalities, acupuncture, and laser therapy. In their dedication to provide the best service to their patients, mother/daughter duo Dr. Tanya Holt and Dr. Katelyn Holt will be traveling to Maryland to receive a new type of certification for treatment that helps with allergy relief, toxicology and autoimmune disorders. "[This treatment] will be new to this area. Very few chiropractors are even practicing it in the state," said Holt. "It's promising to be a very incredible service that we'll also be able to add to this area. "
Ambassadors in attendance included: Tammy Foster (First Community Bank), Eva Henriksen (Merchants & Planters Bank), Michael Kelley (Peco Foods), and Christina Watts (LaCroix Precision Optics), Amy Crouch-Howard (Weichert, Realtors - The Property Shoppe), Dana Millikin (White River Now), Peter Rouiler (First Community Bank), Justin Russell (Bank of Cave City), Lindy Hopper (First Community Bank), and Amanda Dickey (Block Insurance).