Charlie's Clips and Cuts celebrates Ribbon Cutting.
The Batesville Area Chamber of Commerce held a ribbon-cutting ceremony for Charlie's Clips and Cuts.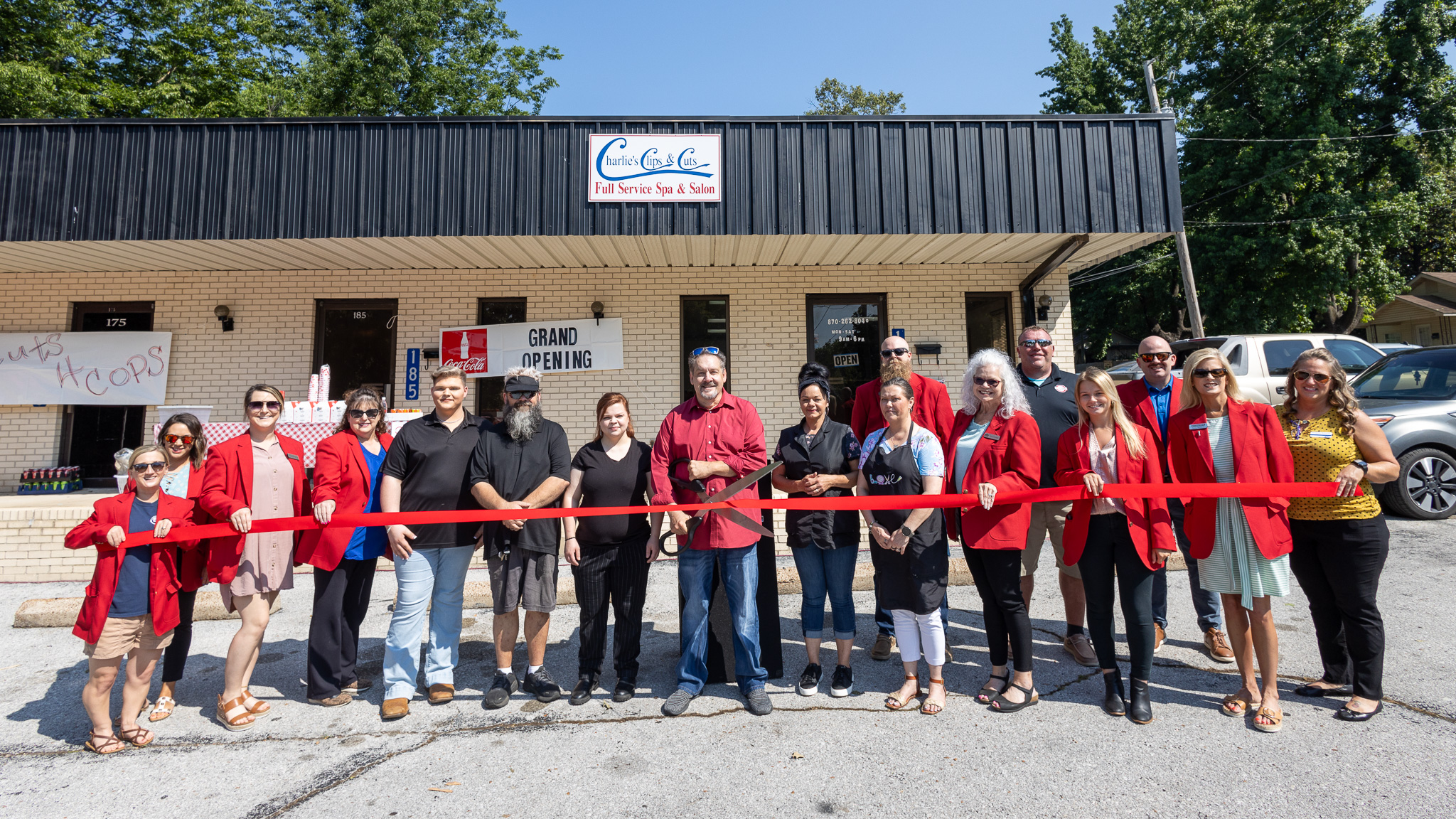 Charlies' Clips and Cuts is a full-service salon providing haircuts, styling, manicures, and pedicures. As part of their Grand Opening, Charlie's Clips and Cuts held a Cuts for Cops event where first responders could stop by and receive a free haircut as well as door prizes, coffee, and lunch.

"For us personally, this is about a promise kept," explained owner Charles Johnston. "My daughter Tyra graduated five years ago, and I told her to stick with it. She did, so now I'm in debt." he laughed fondly. "But we're excited about it, and we have high hopes."
"We decided to do a charity event to launch our business and to honor our first responders. Our policeman, firemen, ambulance and medical personnel," said Johnston. "We want to respect and appreciate our police officers for the work they do every day."
Many other local businesses pitched in to provide food, coffee, and door prizes for the event, and Johnston gave a special thank you to them for their contributions. "We want to bring more community to our community. We want to give back. We want to be in our community, not just exist in it," Johnston concluded.
Ambassadors in attendance included: Brittney Harris (Independence Off Road), Courteney Muse (Southern Bank), Kirsten Harvey (Arkansas Sherriff's Youth Ranch), Lori Tacker (Batesville Eye Care Center), Justin Russell (Bank of Cave City), Carmen Waugh (Centennial Bank), Eva Henriksen (Merchants & Planters Bank), Dana Millikin (White River Now), and Adam Curtwright (Centennial Bank).