Chamber hosts 1800 for its annual Business Expo
The Batesville Area Chamber of Commerce (BACC) hosted its annual Business Expo presented by FNBC on Wednesday, June 7. The expo theme was "Game Show," and featured interactive displays at each business's booth.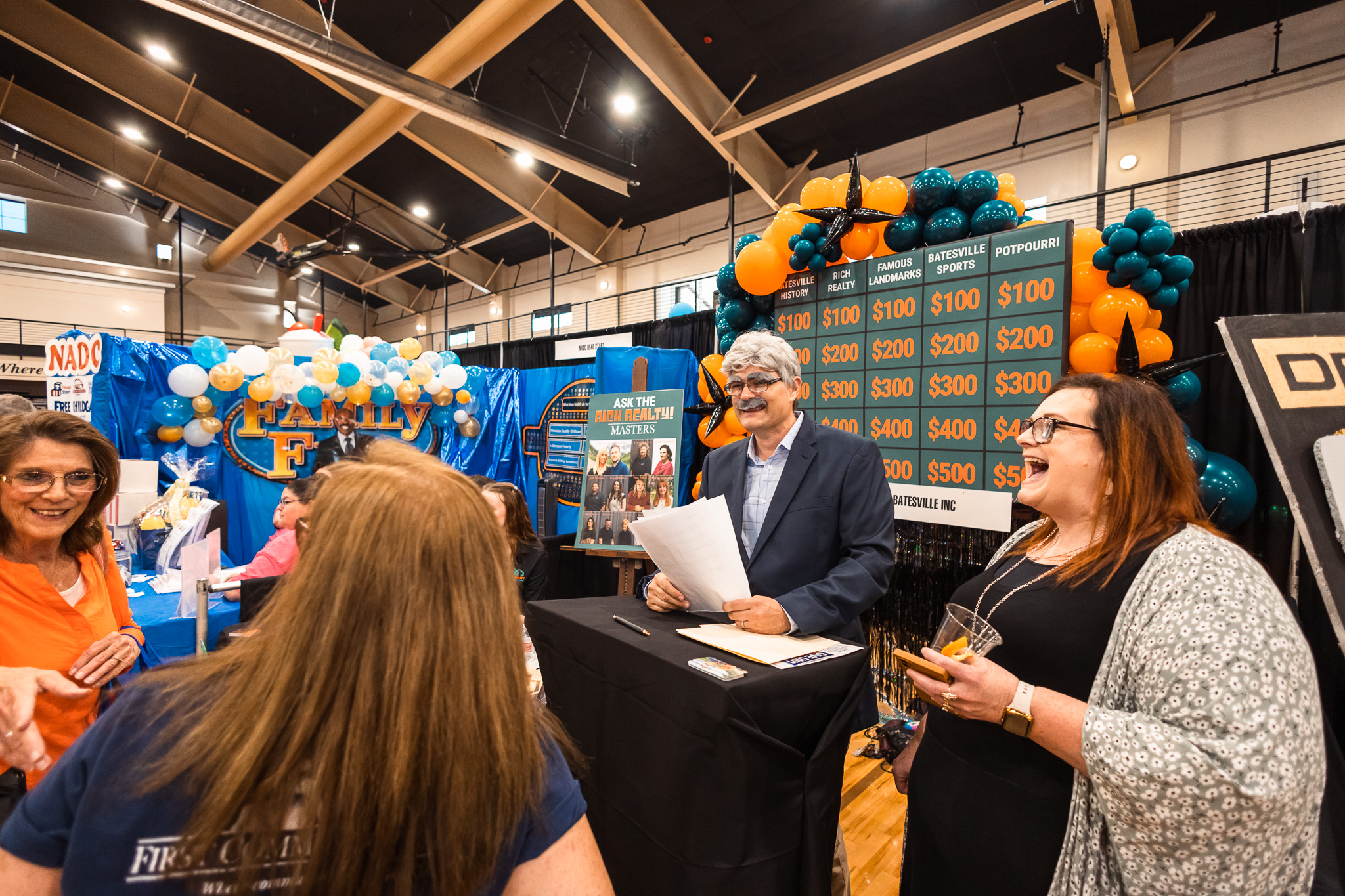 "We had a great time at this year's Business Expo," said Sarah Barnhill, Director of Membership and Programs. "Without our sponsors and amazing businesses, this event would not be successful. Over eighteen hundred visitors attended the expo to sample local cuisine, learn about current job openings, and discover what our community businesses offer."

The Batesville School District was named the Best Booth. Their booth theme was Candy Land, which offered visitors endless opportunities to learn about the district's programs and offerings.
Peco Foods' Dancing Chicken beat First Community Bank's Seymore Money after an intense tie-breaking dance-off for the title of "Best Dancer." Other participants in the Mascot Dance-Off included: Batesville School District's Pioneer Joe, a heart from AllHeart Senior Care, a frog from Hyla World, Sonic's Tater Tot, and Citizens Bank's CeeBee the Money Bee.
FNBC presented the expo with additional support from Bad Boy Mowers, the City of Batesville, Intimidator Group, Merchants & Planters Bank, Optimum, Peco Foods, RAWK Imprinting, Sonic Drive-In, the UPS Store, and White River Health.
"We're so thankful for our sponsors and participating businesses," concluded Barnhill. "It's because of them that this event continues to grow and is the best way for businesses to showcase their products and services."