Chamber hold Ribbon Cutting for Menagerie on Main
The Batesville Area Chamber of Commerce held a ribbon-cutting ceremony to celebrate the relocation and grand opening of Menagerie on Main.
Menagerie on Main is an eclectic offering of vintage finds, home décor, lighting, and more. They have a little of everything for the perfect gift for you or a loved one.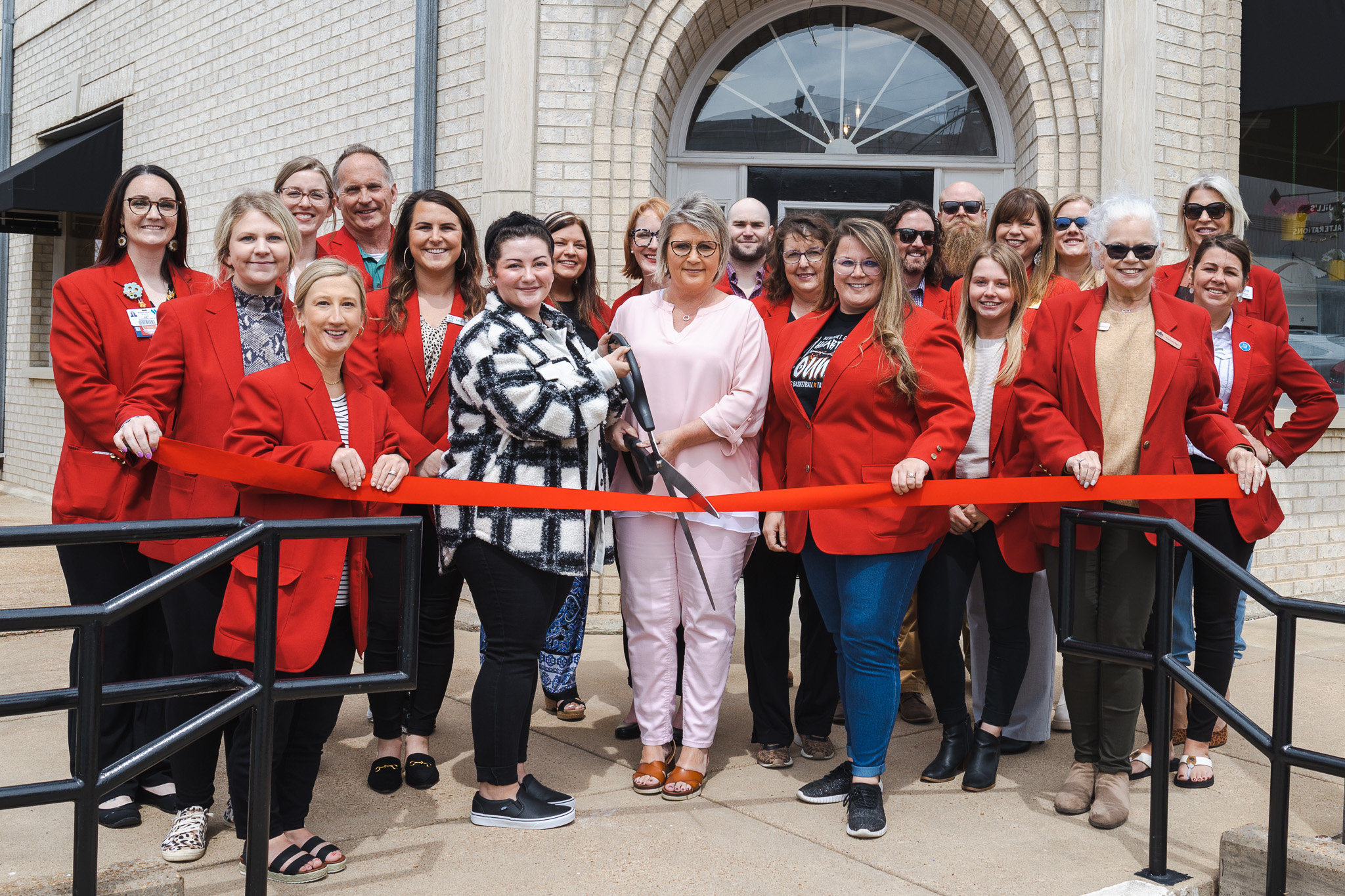 The mother-daughter duo of Lisa and Kendra Collier, owners of Menagerie on Main, recognized the need to expand their growing business.

"We are so happy to be open downtown," said Menagerie on Main owner Lisa Collier. "In our new location, we have a variety of new and vintage furniture, clothing, and so much more."
"We now have a vintage candy bar featuring fifty-one varieties of vintage candies," continued Kendra Collier. "This summer, we plan to expand further by opening a vintage soda fountain and lounge upstairs."
"Small businesses like Menagerie on Main provide character and individuality that sets Batesville apart from other communities," said BACC COO Jamie Rayford. "The growth of these businesses is crucial to our economy as more of the dollars spent in these shops remain in our local economy and our local businesses frequently infuse capital into local causes and charities."
Located at 201 East Main Street in Batesville, Menagerie on Main is open Monday through Saturday from 10 a.m. to 6 p.m. and Sunday from 1 to 4 p.m.
Ambassadors in attendance include: Amy Crouch-Howard (Weichert, Realtors - The Property Shoppe), Amanda Dickey (Block Insurance), Jennifer Drummond (ProLand Title), Mary Duvall (Bad Boy, Inc), Amy Finster (White River Health), Tammy Foster (First Community Bank), Brittney Harris (Independence Off Road), Kirsten Harvey (Arkansas Sheriffs' Youth Ranches), Eva Henriksen (Merchants & Planters Bank), Aaron Herndon (Citizens Bank), Michael Kelley (Peco Foods), Sarah Perkins (Weichert, Realtors - The Property Shoppe), Megan Renihan (Batesville School District), Peter Rouiler (First Community Bank), Justin Russell (Bank of Cave City), Lori Tacker (Batesville Eye Care Center), Christina Watts (LaCroix Precision Optics), and Carmen Waugh (Centennial Bank).