Batesville School District Celebrates Opening of Pioneer Financial Education Center
The Batesville Area Chamber of Commerce held a ribbon-cutting ceremony for the new Pioneer Financial Education Center.
The result of a partnership between Batesville School District and Citizens Bank, the new Financial Education Center is a student-operated bank inside Batesville High School that brings students real-world financial education and practical experience.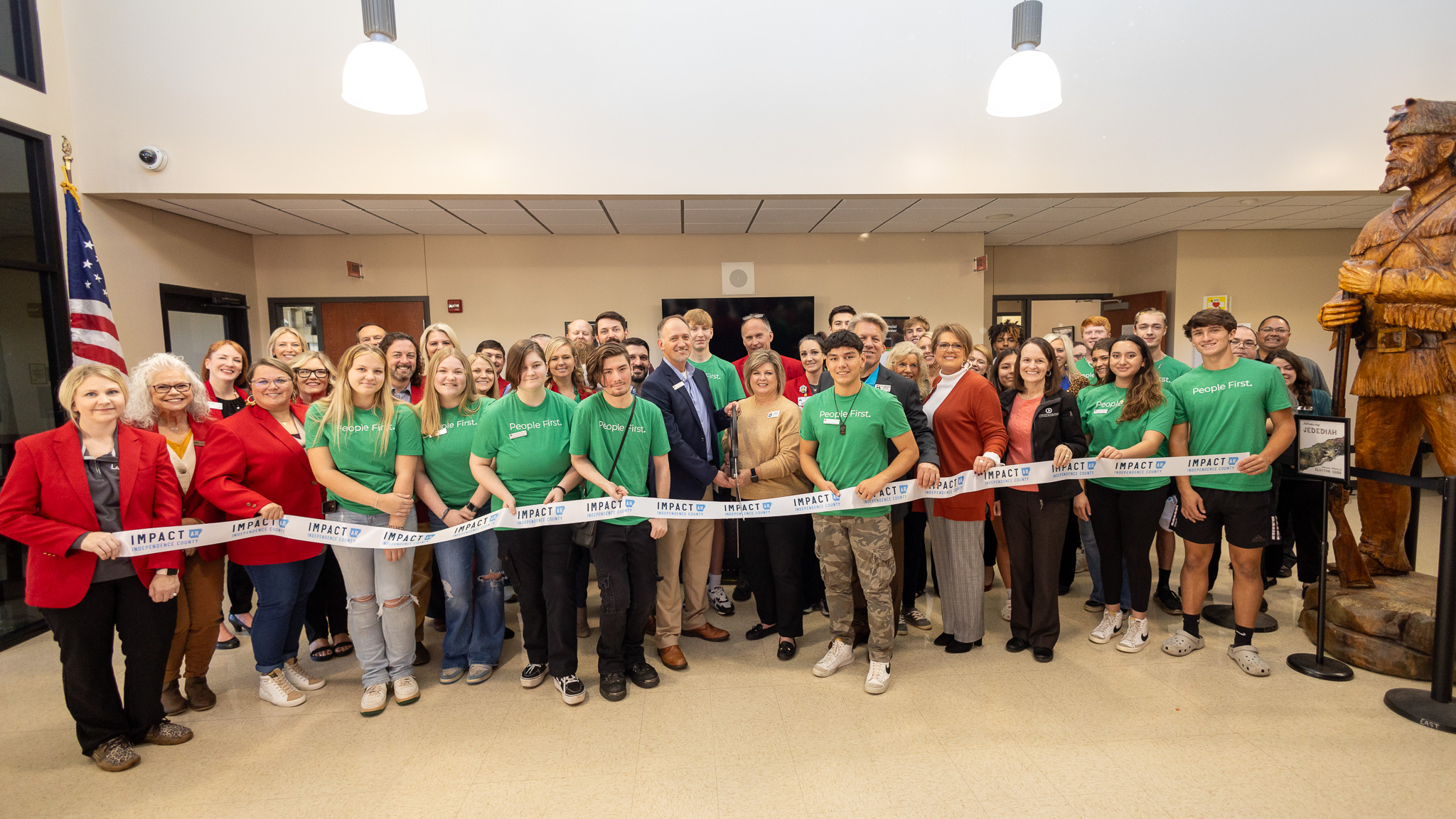 "We are excited to announce the opening of the Pioneer Financial Education Center powered by Citizens Bank in collaboration with Batesville School District's E3 internship program," said Citizens Bank Regional President Micah Beard. "This partnership offers a curated opportunity to expand workforce training paired with innovative financial literacy."
"The student bankers have worked alongside our bankers to learn the elements and skills needed to run their bank, including hands-on training and exercises around cash handling, service, fraud, security, finance, procedures, and many more transferable work skills. During their time as student bankers, they're supported by a dedicated team at Citizens Bank," Beard explained. "The Pioneer Financial Education Center will offer checking and savings accounts, credit score education, budgeting education, personal finance education training, and bank operations training."
Batesville's fourteen junior and senior student bankers are all part of Batesville's E8 internship program and receive half a credit per semester.
"I get excited when things like this happen because I start thinking, 'What's their future?'" said Batesville School District superintendent Dr. Michael Hester. "It is truly a Pioneer effort, and our students are privileged to be in this. I am so thankful to everyone who made it happen." Hester concluded.
Ambassadors in attendance included: Ashley Engles (Citizens Bank), Amy Finster (White River Health), Eva Henriksen (Merchants & Planters Bank), Aaron Herndon (Citizens Bank), Michael Kelley (Peco Foods), Christina Watts (LaCroix Precision Optics), Lindy Hopper (First Community Bank), Amy Crouch-Howard (Weichert, Realtors - The Property Shoppe), Mary Duvall (Bad Boy, Inc), Tammy Foster (First Community Bank), Justin Keister (Syngery, HR LLC), and Justin Russell (Bank of Cave City).