BACC held Groundbreaking for White River Correctional Center
The Batesville Area Chamber of Commerce held a Groundbreaking ceremony for White River Correctional Center.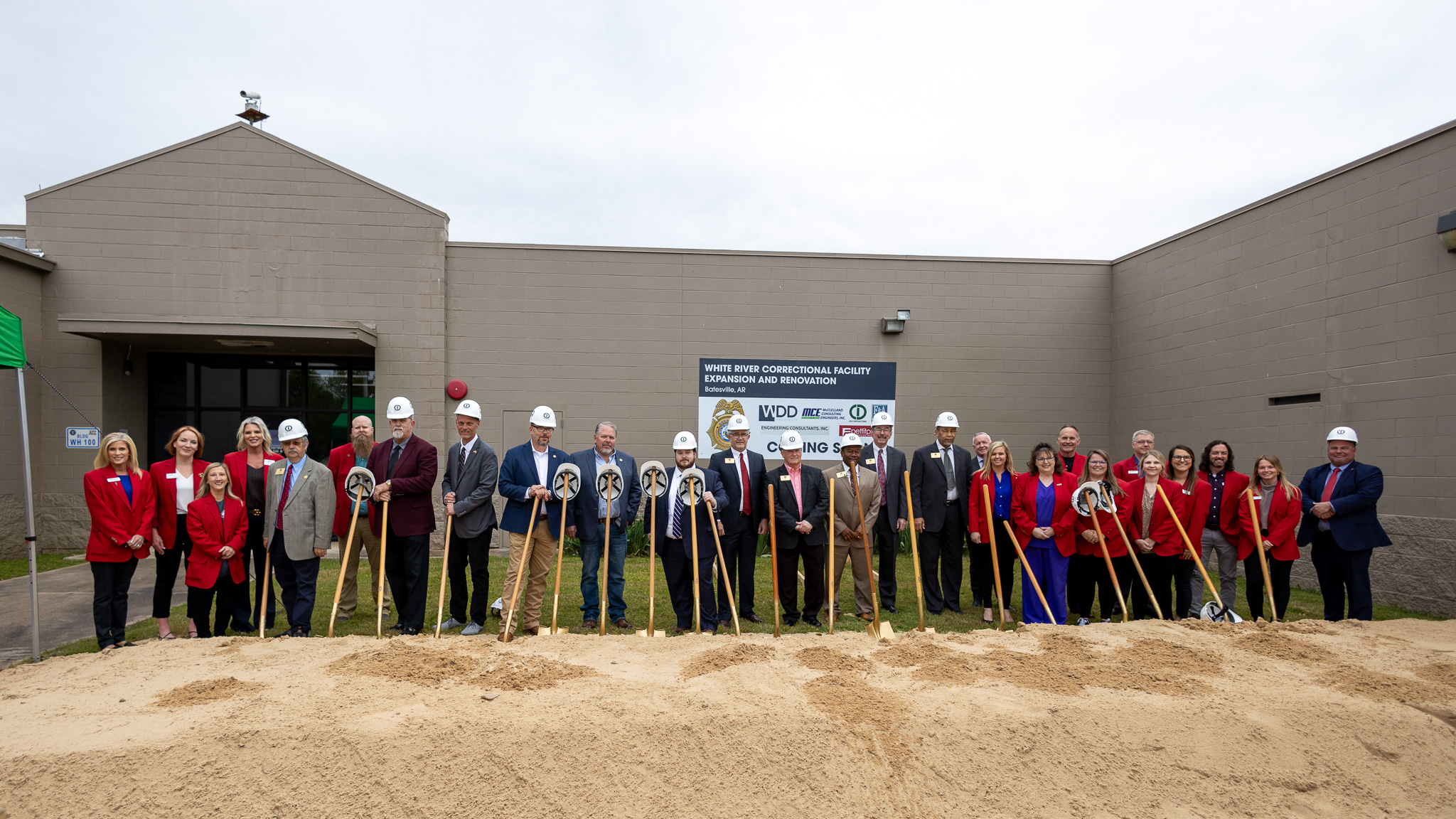 When renovations are complete, what was formerly a juvenile detention center will be a 162-bed, 36,140-square-foot Community Correction Center for parolees. The White River Correctional Center will be the Division's seventh community-based correctional facility and the second to focus on parole violators, specifically adult males.
After introductory comments by Independence County Judge Kevin Jeffrey, Secretary of the Department of Corrections Joe Profiri took the podium to tell the story of how a 2020 phone call "was the spark that lit the flame for the community investment of [Batesville] to engage in reentry and rehabilitation" of parolees. He continued, "This specific facility has great prominence in the context of our investment as a community in those returning to the community from incarceration and the ability to rehabilitate and engage in reentry efforts. This location is exceptional, and investing in [people] in this space creates safer communities. I'm grateful for the investment of the City of Batesville into this facility, to welcome it into their community and to invest in its space and the outcomes that we seek, which is better people and less victims."
The projected 13.3 million dollar project will serve a number of goals. Board of Corrections Chairman Benny Magnes explained that facilities like the White River Correctional Center save taxpayer money, alleviate overcrowding in state prisons and county jails, and provide rehabilitation services to prepare parolees for reentry into society.
House Representative Bart Schulz focused on those rehabilitation services when he spoke regarding the Correctional Center, "It's my hope that it will help these men transition to become productive members of society, offering structure, supervision, drug and alcohol education, career technical education, and social life skills programs."
Jerry Bradshaw, Director of Community Corrections, strove to assure everyone of their dedication to community involvement and improvement, "I make this promise to the citizens of Independence County: We will be good stewards of the taxpayer dollars, we will be good citizens within the community. We have an outstanding warden that will be over this facility, Chad Davis. He's a member of the Chamber of Commerce here in Batesville and will continue to work to make this a better community. "
"I just want to thank everyone who's worked so hard to make this a reality," concluded Schulz.
Ambassadors in attendance included: Amy Crouch-Howard (Weichert, Realtors - The Property Shoppe), Mary Duvall (Bad Boy, Inc), Ashley Engles (Citizens Bank), Tammy Foster (First Community Bank), Aaron Herndon (Citizens Bank), Michael Kelley (Peco Foods), Dana Millikin (White River Now), Aaron Moody (Independence County Sheriff's Department), Justin Russell (Bank of Cave City), Lori Tacker (Batesville Eye Care Center), Christina Watts (LaCroix Precision Optics), Carmen Waugh (Centennial Bank), and Brittney Harris (Independence Off Road).