BACC Celebrates Ribbon Cutting with Party People
March 20, 2023 — The Batesville Area Chamber of Commerce held a Ribbon-Cutting ceremony for Party People.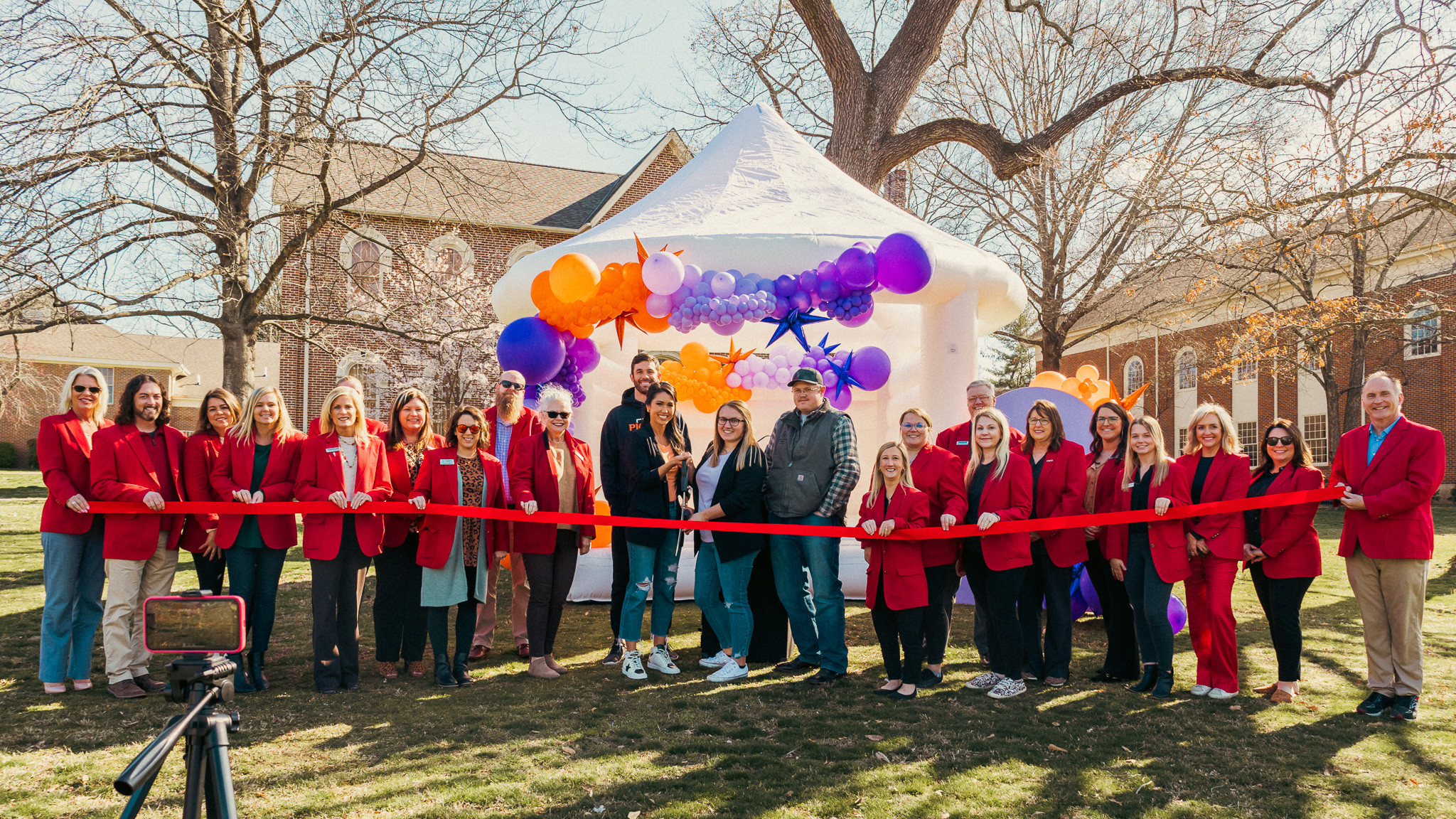 Party People, a new party service in Batesville, delivers luxurious fun to your events by providing custom, eye-catching balloon backdrops and bounce house rentals.

"What an honor it is to stand here and introduce this business to you all," said Party People co-owner Ashley Holmes.
"After planning a few parties of our own, we started brainstorming how we could bring picture-perfect events to the Batesville area," continued co-owner Taren Gleghorn.
Party People luxury backdrops and balloon installations
for any and all events—from birthday parties and corporate events to weddings.
Start planning your event by emailing the Party People at partypeoplebates@gmail.com or calling (870) 834-5734.
Ambassadors in attendance included: Sijle Antosen (Weichert, Realtors - The Property Shoppe), Amy Crouch-Howard (Weichert, Realtors - The Property Shoppe), Mary Duvall (Bad Boy, Inc), Ashley Engles (Citizens Bank), Natalie Emerson (Fringe Salon), Amy Finster (White River Health), Tammy Foster (First Community Bank), Jesse Freiert (Fringe Salon), Brittney Harris (Independence Off Road), Kirsten Harvey (Arkansas Sherrif's Youth Ranch), Eva Henriksen (Merchants & Planters Bank), Aaron Herndon (Citizens Bank), Michael Kelley (Peco Foods), Dana Millikin (White River Now), Sarah Perkins (Weichert, Realtors - The Property Shoppe), Megan Renihan (Batesville School District), Justin Russell (Bank of Cave City), Lori Tacker (Batesville Eye Care Center), Christina Watts (LaCroix Precision Optics), Carmen Waugh (Centennial Bank), and Chad Whiteaker (White River Now).